Do you know the interesting facts about how interactive content can help your email business? It's a must-have and hottest design element for the email marketing landscape. All popular brands are looking over it for having attention.
Interactive elements are always a delight for the users are subscribers. It can very well drive more conversion and improve the click-through rate. An average consumer gets 121 emails in one day. That's the reason why your brand should be able to make its way in this crowd and earn the loyalty of the customer.
Almost around 81% of email marketers are attracted to the interactive content. Subscribers are attentive to that stuff more than a traditional email design.
That means there will be a lot more competition in the inbox. As everyone is using interactive content lately, you must have unique ways that can grab the attention of users and meet their demand.
However, before you even begin developing interactive content, you should try to understand elements. There are specific elements that are profitable for particular subscribers. You must know how to use them effectively to get the best out of your strategy. Here are the seven easy ways to incorporate interactive elements to build loyal customers in automated emails.
1. What Do You Understand By Interactive Elements?
Interactive elements are nothing but moving your cursor from one point to another, tapping or swiping. You can learn to engage your customers by making it enjoyable to navigate.
Designers can do anything from custom CSS hover states to GIFs as the possibilities are endless to make creative email designs. Popular email providers like Gmail and outlook and always looking for the latest technological capabilities.
You need an option called web fallback if your website design doesn't support the interactive elements.
2. How Effective Are Interactive Elements?
After knowing what interactive elements are, you must wonder how effective it is to other traditional email designs. The open rates in the emails are increased by 73% due to this trend of interactive elements.
The ability to generate at least twice the conversions as regular emails. Brands was able to inspire their subscribers. It's no longer just about selling the product but also promoting your own identity in the market.
Engaging with the customers by hooking them up in your design is the best thing you can do. If you give them an interactive mentality that they will always find fun things in your emails, you may earn their loyalty for a longer time.
Here are the seven popular ways by which you can include interactive elements in your automated emails.
It would help if you always kept looking for new features in the technology to be ahead of everyone in interactive elements. You can do it in a few different ways and make the users want to open up your email every time.
3. Ask the subscribers to give out feedback
Feedback is essential as it can make the relationship good or bad between a customer and the marketing industry. As you cannot ask them personally, survey is the best option to know their opinions and thoughts.
They will be able to speak louder in a way that you get to know what they think about your brand. It would help if you kept the communication active this way by occasionally asking them for feedback. Also, you may know their interest and preference in the same process.
You can automatically send out the survey emails right after you deliver a service or a product. You can embed the survey write in your email rather than sending them a separate link via a landing page. You can have a better customer experience and timely delivery if you keep knowing their authentic response now and then.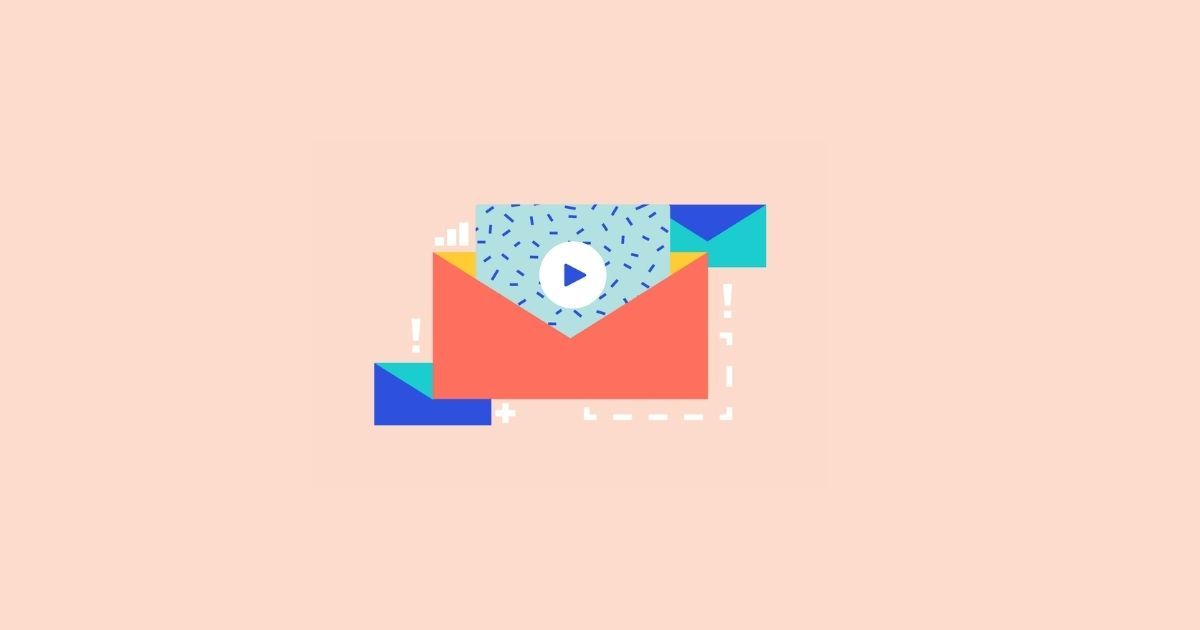 4. Put image rollover effect along with product features
You can effectively use image rollover to show the back side and the front side of the product. Also, you can put image rollover effects in the email.
Don't kill the suspense- try not to put everything about the product in one go. Make the users click on several elements and find about unique features of the product in layers.
Reveal hidden product description- using a hover effect will let you display a lot more information about the product as email already come with limited text space.
Display the details from tooltips- this is another hack by which you can drive the customer straight into the landing page. Subscribers will click on the product feature, and then you will be redirected to the landing page, making impossible purchase then and then.
You can effectively use the email space by using the rollover effect in the automatic emails. Subscriber fells overwhelming if there is too much text within the mail. You can use this feature for a particular segment of the e-mail and customize the complete automated email series.
5. Try embedding videos in emails
You can boost the open rates in your automatic email by putting on videos by 6%. Every subscriber wants to look at a video rather than reading text, and that's why it is a hot trend this year. You should know the video appears precisely the way you want it and how it will be easier for the subscribers. If it doesn't fit well, always use fall back image.
You can introduce your service or brand in automated email by putting in video content. Initially, just do the experiment by putting videos no longer than 30 seconds. Its size should be at least 200 KB and no more than that. A bigger file and a longer video and can refrain the customers from watching the video.
It's always entertaining to watch the video and get customers effortlessly with its help. They will be directly communicating with you as they see a more transparent side. You can keep the interactive element in your emails to engage them enough to click on the website.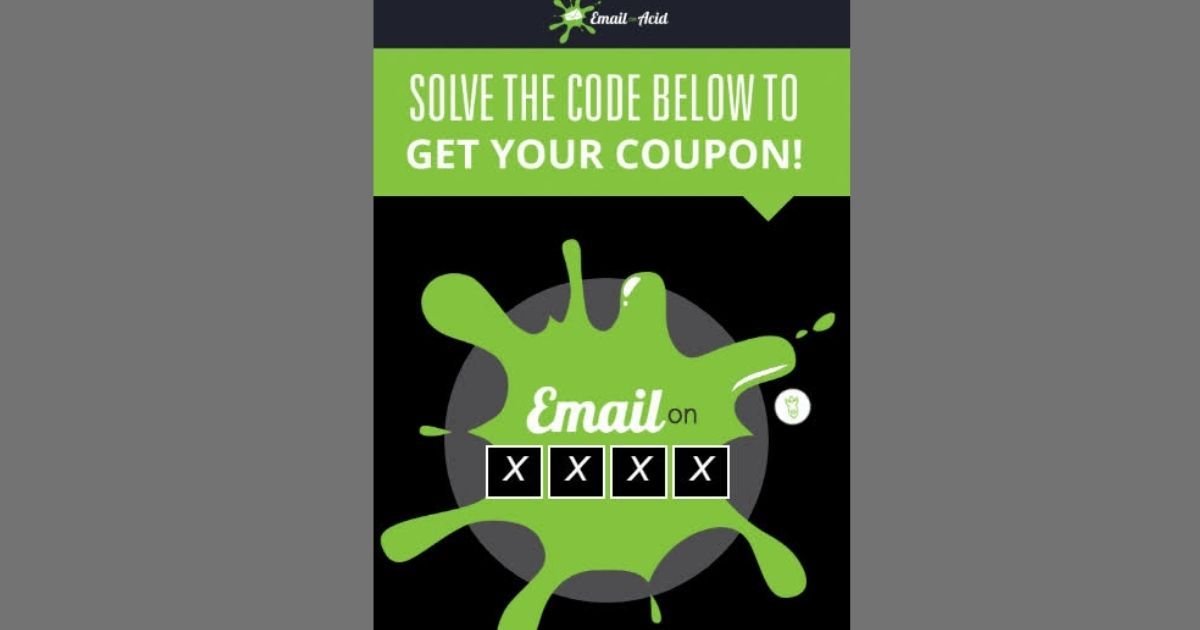 6. Try gamification
Gamified emails are a lot more valuable when it's about motivating the subscribers to act. Three core elements included in the gamified interactive features are competition, engagement, and award. It would help if you educated your subscribers from time to time about the product to build anticipation. If they get hints about the products, they will check it out once it's released. Or else you can do it to entertain your audience.
You can follow a data-driven approach to you have the best results using gamification elements. Your audience must find it fun to engage with you through that element. You can put a scratch card plugin, giving the subscribers a valuable prize depending on their purchase history. Also, you can run a quest occasionally, so your subscribers come back again.
Gamification is a new trend in the email marketing industry, and that's why you cannot use it with your eyes closed. You need to test and run it to find what works best for your campaign.
7. Use animated buttons for attention
Although you have used a CTA button in most of your emails for the conversion rate, it's a lot different than the animated buttons. It can be a lot more interesting for the subscriber to move over their cursor over the button and see it change colour as they do. It can also be called as gamification of CTA.
The most important part of your email is the CTA, as it is the one thing that has the potential to drive conversions. Maybe animated interactive elements that can help you get better results.
Here is how you can incorporate animated buttons-
● You can use your brand's standard color and put CSS code in the email code
● You can put image rollover effect if you click pictures of the button from opposite sides having the same text and size
● Put hyperlink with the landing page URL no matter what CTA button it is. You can drive more subscribers that way to cause an action
Best practices for interactive emails
It's a good surprise for your users to see interactive elements in the email. However, make sure you follow the best practices and do not spam all over the mail. Take note of the following tips while designing your mail.
Put on a catchy subject line- you need to have the email opened for the subscribers to see how interactive your email is. Always pick up the subject lines that can catch the interest of the users in one read. You need to find out a pattern of the subject lines liked by subscribers and use them only.
Always personalize- the only way to know the interest and preference of his subscriber is to send them service and quizzes. Understanding the experience of your subscribers will help you write personalized emails the next time.
Act fun all the time- you must want to promote one thing or another in every email, but that's the fastest way to lose customers. They don't want a salesman on top of them always selling stuff. They also need to know about the brand, and that's how they will stay loyal to you. Also, send out the holiday cards to remind them that you are not all about sales and ready to maintain a good relationship.
Check your performance- you must monitor the unsubscribe rates, too, along with the open and click through rates. It is important to know which emails work well and which do not so you don't repeat the same mistake.
As email marketing is continually evolving, there can always be trial and error when you use a new email campaign. However, after a lot of trials, you will finally find out the right strategy design that is profitable for your conversions.
These are few elements that you can consider integrating in your automated emails
● Give voice to your subscribers using feedback surveys
● Use animated buttons
● Try embedding videos along with several media formats
● Use gamification to put on a fun act
● Give out more product details using image rollover effects
You need an email service right by your side to fix every issue as soon as it comes up. Email list verification is the one website you can trust and build a healthy relationship for a long time. We can fix your every query, whether it is domain validation or email verification. Do visit the website and give us a try to help you with your email issues.