Top 16 ways to supercharge your email Headlines
Email headlines are one of those vital elements of an email that can really change the whole email marketing process. A perfect email headline is that one that attracts people providing an idea about the email and at the same time not revealing everything. There are several ways of getting a solid email headline. Let's find out the top 16 ways to supercharge your email Headlines.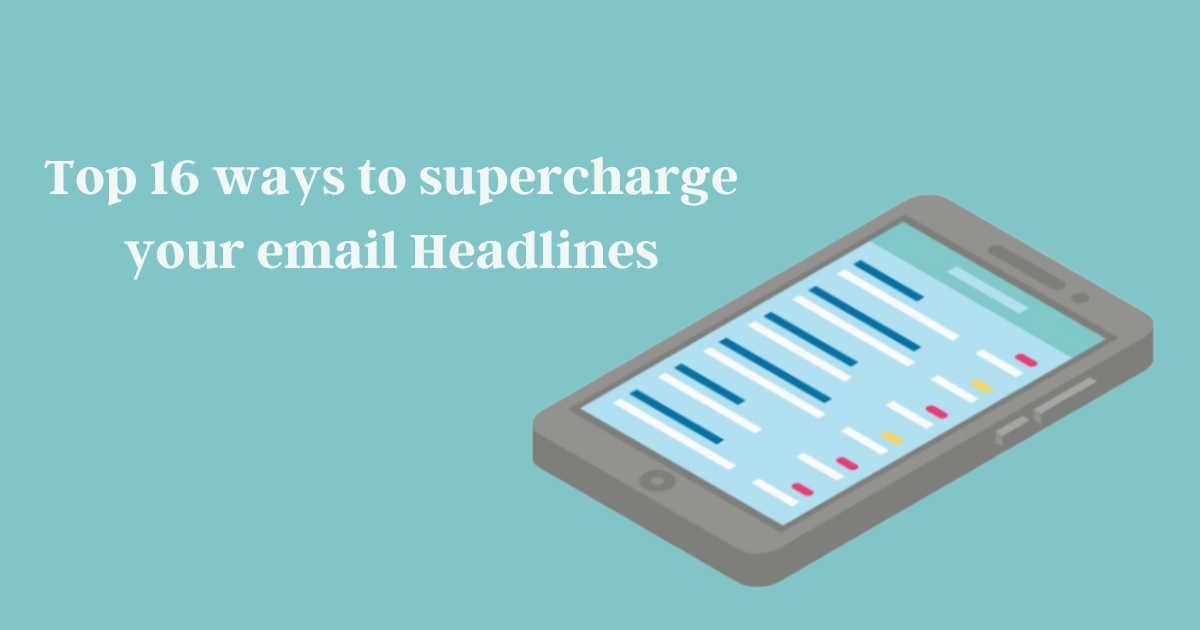 1. Co-Schedule Headline Analyzer
Actually there are many headlines Analyzer in the market but the one Analyzer that has been providing excellent service is Co-Schedule Headline Analyzer. They have robust offerings and above all it's free. You don't have to pay to use it.
There are few vital points that make it the best in the business. Firstly, the Co-Schedule Headline Analyzer examines the length which is important. A long headline sometimes is not that attractive. The next few things that the Co-Schedule Headline Analyzer examines are the emotional appeal, uncommon words and power words. For writing excellent headlines, this is the best.  To get it, you need to enter some data and then you can get going with the services.
2. The word count
Now, the next vital factor is the number of words that you need to check out for your headline. How long should your headline be? According to Co Schedule, the length of the headline should be 6 words long. According to some recent surveys, 6 words long headlines are more successful while it's quite tough to get it to six words every day. Sometimes the length exceeds the 6 words margins due to the subject matter.
The best is to keep it between 6 to 10 words.
3. The correct number of characters
Using long words with several characters can go against your email. The characters should be less. For example if your headline has word "antidisestablishmentarianism" then this word alone has taken 28 characters. That is the reason why it is vital for you to check the character count.
According to Co-Schedule, it is very important to keep the characters under 55. Hubspot prefers 5o characters for successful emails. In simpler words, shorter email headlines perform better than long email headlines.
4. Personalized Token
Personalizing the email; headlines are a great idea. According to Hubspot, if you add a name in the headline the chances of getting click increases by 5.8 % to 7 %. It is also a very simple way to enhance your open rate. The next thing that you can in personalizing the headline is to add the location in the headline. For example, if your customers are from North America then the headline that you can choose is "Live in LA County? Discover the secret of great SEO this weekend".
Behavioural headlines are also very effective at times. For example if any customer leaves an item in the cart then, you can send an email with the headline "are you still interested in the SEO secrets" It's now 30% off"
5. How to capitalize the right words?
There are no such rules for capitalization. For instance, long words are seen to be capitalized more often than short words. Verbs such as "Are and Go" are capitalized while prepositions "to and for" are not.  If you are not sure what to use and when to use then the one tool that you can go for is the "Title Cap" that will auto correct your title for capitalization.
6. Grammar
Grammar is the backbone of any text that is served to the customers. In most of the cases, poor grammars are being served to the customers in the texts and the emails. As a matter of fact is that, it is very important to have good grammar as people expect good grammar. According to a survey conducted almost 59% of British customers would ignore the bad grammar emails and texts.
There are several tools that can help you check your grammar and one of the popular one is Paper Rater.
7. Stay away from making false promises
In the case of Buzzfeed, people have mixed feelings. In the year 2015 they generated $167 in revenue. It seems impossible for click baiters. According to Buzzfeeds Ben Smith, they do not send mails that are click baits. According to him click bait is just an article that never delivers on any headline. The moral of the story is to make good quality articles without making false promises.
8. Use verbs that are action oriented
According to Wishpond, it is a good idea to use the actionable verb in the emails. When you use the right action verbs, it will direct the audience in the right direction. For an example "Let's start with the free trial today" or "Meet this graduate who landed on 100K Job", which one do you think is the right one? It is always important to make sure that your intentions are correct.
9. Simplicity
10. Using clear language
We need to understand this. What is the main intention behind these emails? It is to attract the potential customers and that is why it is important to use simpler language. Using complex words might divert the audience away from your product. Using simpler language is to making your ideas clear to the audience.
Power Thesaurus is one popular tool that you can use to enhance your clarity of writing.
11. A sense of Urgency
An important question is "do the urgent headlines get successful results?" According to Campaign monitor, the answer is yes. According to them, urgent headlines will prompt people to act which in turn increases your paid subscribers. Some of the popular words that creates urgency are as follows –
Hurry Up
Deadline
Limited time etc.
If you are looking for such urgent words for headlines then you can get more of them at Zen Cart Optimization.
12. Numbers and percentages
In most of the cases it has been quite clear that using numbers of percentages increases the engagements. According to Write Direction, using numbers can boot the rate of people engaging to your emails. Numbers indicate something very specific and that is why more people are likely to follow your emails with numbers and percentages in it.  Now, let us check an example,
"He made $150 online in 4 hours" is a better sentence than "He made much money online in one day".
13. Using uncommon words
Writing generic headlines can be a waste and that is why it is important to stand out in the competition by using words that are uncommon. For an example of you write "top 5 days to improve your writing" can be very generic compared to "the top 5 writing hacks used by the Japanese"
From both the above sentences it is quite clear that the second sentence is more engaging and interesting.  In the market there are so many companies that are using generic words and to make sure your campaign stand out among the rest, it is very much vital to use uncommon words.  Using Coschedule Analyzer, you can check out the uncommon words.
14. Emotional words in the headline
A good copywriter will always use emotional words in their write ups then the average ones. According to Coschedule, the copywriters that are really good in their word will use emotional words 20% more than the ones with average writing skills. Let us try to understand this with an example –
Let us assume that you are dress shirts. Now while pitching if you use "cotton blend" then it is a good selling point. But on the other hand if you use, "enjoy a restful evening of Netflix" while using you shirt is a better selling option because it is more emotional.
For emotional words, you can use Co-Schedule Headline Analyzer. You can use these emotional words in the info graphics. One more tool that you can use for emotional words is the "Advanced Marketing Institutes".
15. The impact of power words
Do you know that the word "you" is in the top of the list of Copy Blogger's list of five most powerful words in the English language? Here is the rest of the word list
You
Free
Because
Instantly
New
These are the top 5 and if you are looking for more such words then go for the Buffer App's 189 words.
The first 3 and the last 3 rule
When people read something, they never read it page by page. They tend to read cover by cover. While reading online they are looking for quick answers and that is why it is much vital to focus in this direction. This is according to Econsultancy.
Reading online is an entirely different ball game. People read the first three words and then the last three words of your headline according to Coschedule.
16. Positive and Negative emotions
Stirring up emotions is very important for the success of your email. According to Coschedule, it is very much vital to use positive and negative emotions in your headline. When you put forward genuine positive emotions then people get engaged into your contents and similarly when you put emotion that is negative that too engages the readers. For more about positive and negative emotions you can check out the articles of Vertical Response.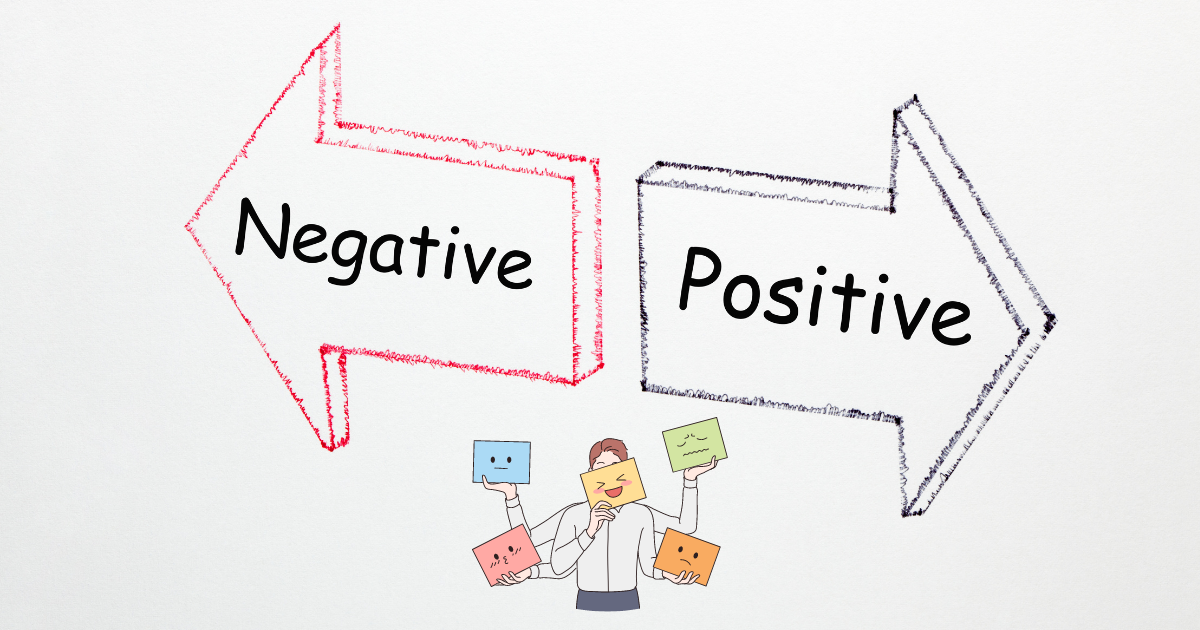 Conclusion
We should all know where we are going with our email campaign. One way of doing it is to put forward good email headlines. The above pointers will help you out to make sure that you provide quality email headlines.