Using email for marketing has long been a popular choice and companies all over the world continue to use it. There are many proven benefits of email marketing and we don't see it going anywhere anytime soon.
But something that has been changing email marketing recently is the presence of video. In fact, companies are spending tens of billions of dollars on video marketing in general, and it has found its way into email campaigns. Short videos explaining concepts or showing off products can have outstanding results and help you sell products, gain trust, and so much more.
Companies are using video editing software and a variety of other tools to craft amazing videos to put on their site, social media, and emails. But why should you include a video in your email link and what sort of benefits can it provide? Well, that is exactly what this article is going to take a closer look at.
It Can Increase Your Open Rate
One of the main reasons to include videos in your email campaign is that using videos in email marketing can increase your open rate. One of your goals when utilizing email marketing is to get the recipient to open the email and learn more.
Plenty of people simply scroll on by marketing emails, and you need to find ways to stop them in their tracks and entice them. Not only will the presence of videos help open and click-through rates, but even putting the word video in the subject line can have positive benefits.
While not every open will be a conversion or have any additional value, the more opens you get, the more chances you have to convert and create a new customer.
Videos Grab Attention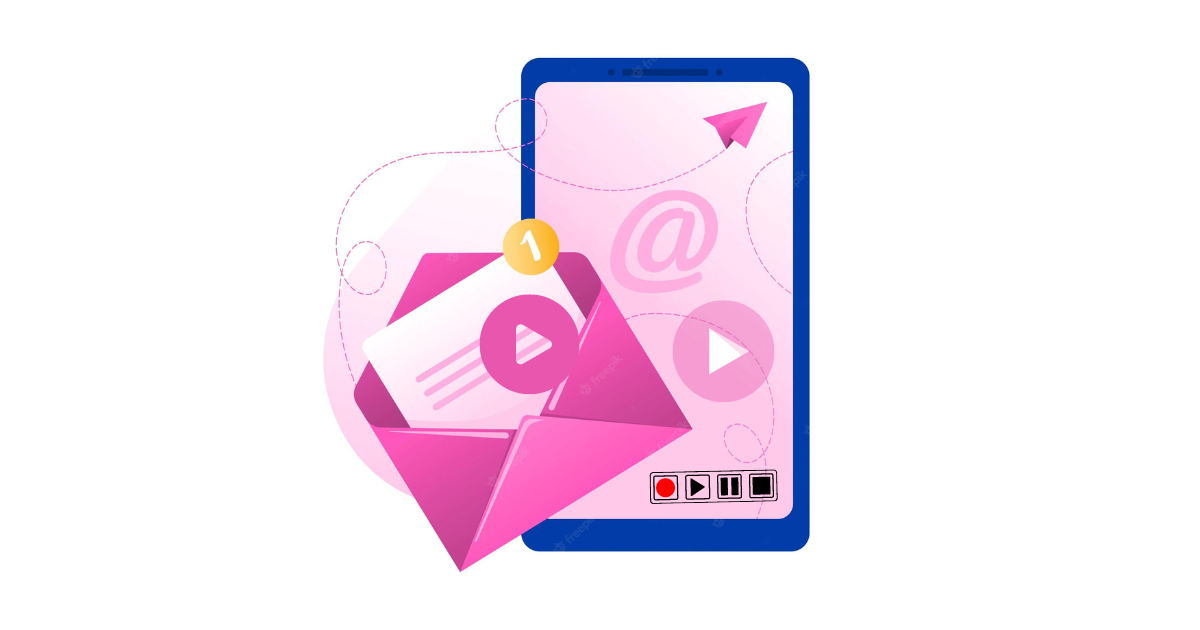 Another great reason why videos have an important role in email marketing is that they can grab attention incredibly well. Good copy and a few images is great, but a video will stand out above all other types of content.
They speed up the engagement process, and instantly draw people into the meat of your email. Videos are generally seen as much more interesting to recipients, and are less likely to be ignored than simply emails that contain text content. Video doesn't guarantee that everyone will pay attention to your emails, but it certainly won't hurt.
Marketing in general is all about getting attention, and videos in emails can differentiate your emails from others that don't feature them at all. Of course, the video itself needs to be quality, as gaining their attention is one thing, but you want to be sure to do something once you have that attention.
They Can Communicate Information Quickly and Effectively
Videos are also wonderful because they can save a lot of time. They save recipients time as it is often much easier and faster to watch a video quickly than it is to read through a mountain of text. For email senders, embedding a quality video that has been made can be much quicker than writing out paragraph after paragraph.
Also, videos can communicate information that is generally complex and hard to understand and make it much more digestible. Video content is also incredibly memorable and viewers retain a lot more information watching something than reading it. All of this means that video can often convey the messaging you are trying to send much better than other methods.
These are just some of the many reasons why it is a good idea to include a video link in your email campaign.