How Can you Write an Appealing Email Subject line to Generate more Sales?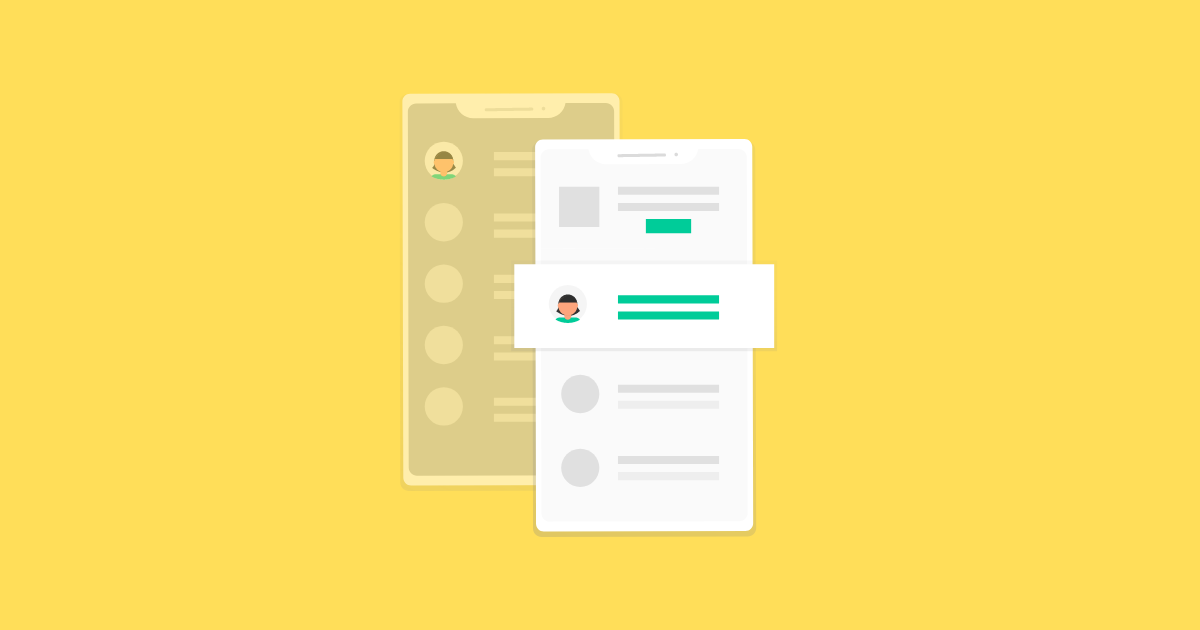 A great subject line is the only thing standing between your subscribers and your well-written email. If you want people to read your mail, you can give them a good catch up line. If you don't know how to do that, this is the right article for you. Guiding principles will teach you how to verify mailing list and write the best subject lines to improve the open rates drastically.
No matter how many hours you waste creating a perfect email, no one will read it if it doesn't look appealing. If that happens, you might lose your subscribers within seconds.
Hundreds of emails with a catchy subject line are available for your subscribers every hour. If you want them to open your email, write something different. It would be depressing if you cannot achieve what you could have because of a poor content.
So here are few guiding principles that can help you customize your email subject lines
Personalization
Relevancy
Optimization
Keep on reading to find best practices you can use for the subject lines and also pay attention to the examples.
Personalizing the subject lines
Email marketing is the best personal communication method in the marketing world. It provides you the ability to personalize your message and target the individuals who are interested in your deals. It leads you to more conversion.
Here's how you can personalize the email subject lines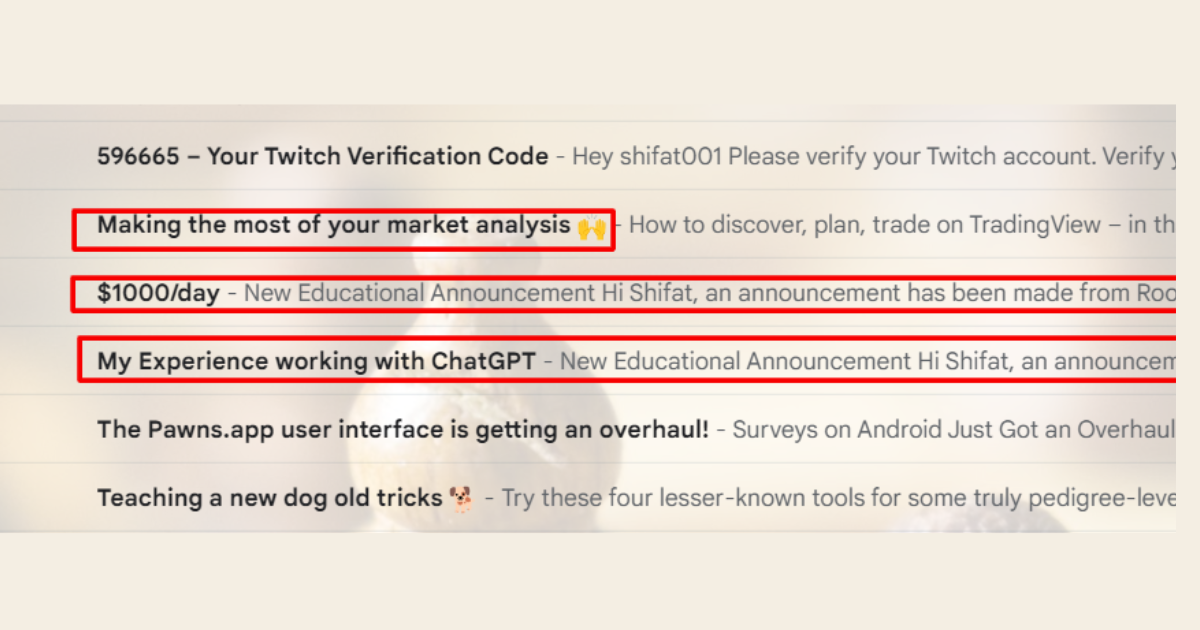 Attack the readers' minds!
A man's attention is gained when he finds his names anywhere. That's the most effortless activity to grab anyone's attention. Just put the name of the targeted audience in the subject line and see the result. The readers interest sparks up immediately after reading his name in a professional article of some brand or company.
Talk about the location.
If you mention readers location, you can open another door to be friendly with the audience. A location-specific language speaks better to the readers and generate curiosity about what's happening in their local town.
Highlight the audiences' interest
It's essential to collect data from your target audience. By sharing a similar interest, you can build a stronger bond. You can connect their interest with yours by referring to their favorite sports team and then talking about business. When you write something interesting and meaningful, you're likely to get more reads on your mail.
Personalize your sender address
Even if you create a decorative subject line, you must be familiar with the audience. Nobody likes to read the mail of a stranger, and you can even be marked as a scam! People glance at two primary aspects: the sender's name and the subject line. Go for an original name or better than that, go with your name.
For instance, here is an example, "Martha from BartIns." It is one of the most significant ways to end the email as the audience will know you and the company you work for.
It's essential to be familiar with the audience as there are 28% more chances people will open your mail. We cannot agree less; many scams and bots try to break into people's inboxes. So make sure you do not look like one.
Seven tips for crafting a good email subject line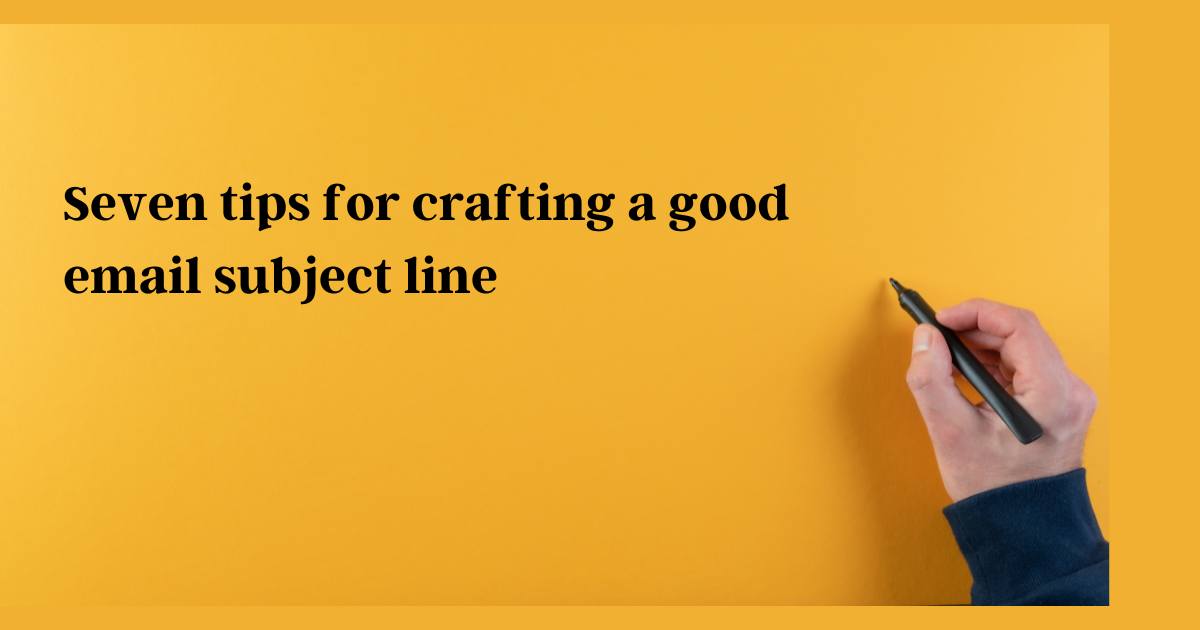 1. Raise a question
A human being is curious, and they strive to find answers. Questioning the audience indirectly makes them participate in the conversation. If you put a question in your subject line, it is sure to generate some curiosity. It will significantly increase your email reads.
2. Do not forget mobile display
More than half of your subscribers use mobile phones to view their emails. It's essential to consider the subject and the user's perception. For instance, people can see 35 characters of subject lines in an iPhone and 140 characters for preheader. To be on the safe side, and ensure the readability, compile the subject line in 40 characters.
3. Put numbers and bullets
It's a conception in peoples' brains that lists and bullets make anything well-organized. Even the laziest human on the earth would use bullets to save this time. People love to open the emails looking professionally well-organized. Data survey for verified email list of 2020 even showed a practical result. The open rate for normal emails was just 23.3 percent, whereas, for the bullets one, it was 24.97!
4. Try not to look like spam
Always talking about sales and making random promises can make you look like a marketer. Readers do not like this, and there's a good chance they will mark the mail as spam. Try your best not to let that happen with your email. No one else would be as excited as you for your well-crafted email. So do not serve any promises that can make you look like a scammer.
5. Leverage scarcity
Have you seen Apple's selling strategies? They make people wait, raising their curiosity, and individuals buy the most of their products in the end. It is the principle that Apple has mastered. It's natural for people to be attracted to the things that are more in demand and less in stock. You can do something similar to that in your subject lines that shows your offer is not always available.
6. Experiment with emojis
People love emojis! But what matters the most is who exactly are these people? It's essential to know your audience and proceed accordingly with caution. When these emojis are used appropriately, it will increase your open rates. However, pay more attention to the professional minded people; they may not always like emojis.
7. Give a command
Sometimes being told what to do can make people active. A clear call to action aspect will make readers act instantly. It all depends on how well you can give the direction without looking bossy.
List of inspirations for good email subject lines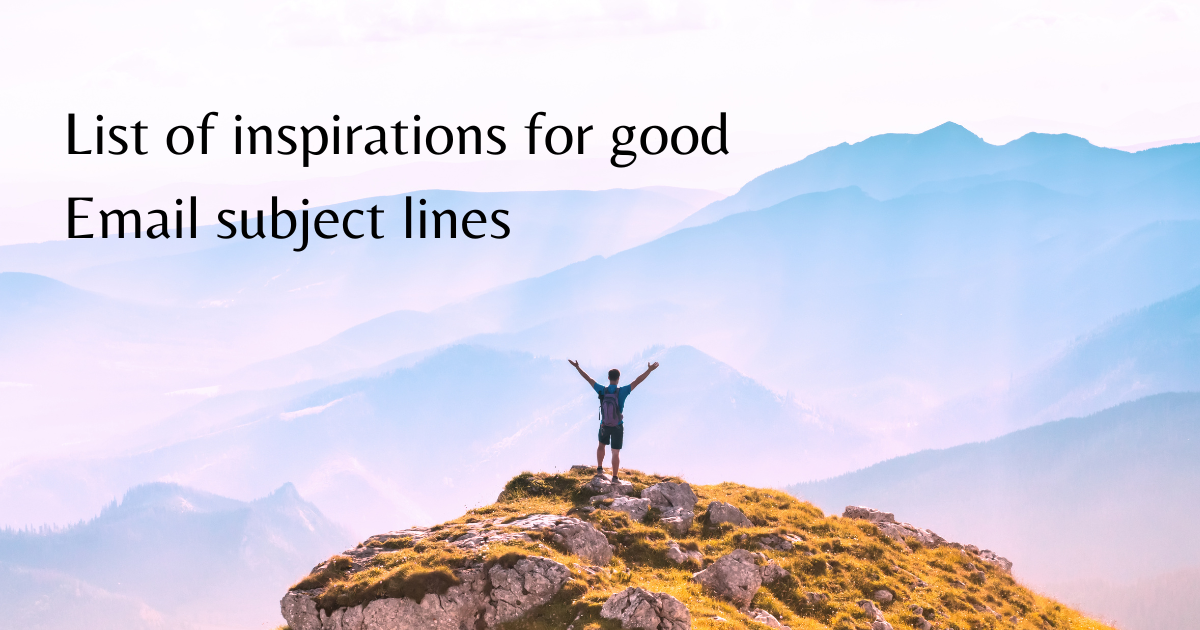 We have explored the word of sales to write the kind of emails that boost open rates. After searching millions of emails, we have compiled an enormous list of effective subject lines. You need to verify email list to find the subject lines are specific to the content. Still, we believe you can find something useful.
Catchy subject lines
I got ANOTHER WordPress hosting for you!
This is not another salesy mail. Instead, It's good news!
So many secrets about sales that we will reveal today.
Are you a morning worker?
Sometimes all you can do is vent (literally)
Join me in this campaign and explore all the things you have been missing out on
Life happens, and sometimes you get giveaways!
No, I promise it will not turn into another food blog.
Did you recently regret investing your money somewhere not profitable?
Thank you email subject lines
We are immensely thankful for your..
We thank you for saying yes to us.
Thanks for being a part of our journey
Here's a freebie gift to thank you for your interest
Thank you for your support and love
Thank you for being the most fantastic audience ever
Follow-up subject lines
I would love to check out your thoughts on this…
Please stay in touch.
Would you like more updates from me?
Did you like my present?
Tell me how great was that webinar!
What else do you need from us?
Subject line analysis
The data scientists have analysed many email marketing campaigns and how a compelling subject line works. Here are the results:
Useful keyword in a subject line that converts
You can see following keywords that work magically when you put that in your subject lines for any kind of campaign-
Spicy, survey, secret, bulletin, congrats, issue, reveal, mystery, breaking, cozy, sweet, engaging, giveaway, update, winners, month names.
Takeaway: Subscribers always love updates but not like every day!
Keywords that you shouldn't choose
People might be in a hurry, but they never take any action. Here are some keywords that increase a sense of urgency, turning around your whole campaign.
Stock, order, chance, tomorrow, ends, hours, tonight, left, final, don't, miss, huge, buy, fast.
Takeaway: People don't like to take action under pressure or urgency.
Is it essential to go for email validation services?
You can write and send, but you will never know for sure what's happening on the other side! It's highly essential to get a bulk email verification software or find similar services that can help clean your email list. You also need to ensure that your emails are reaching where you want them to go.
The best email list checker online is Email List Validation. With our help, you can increase revenue opportunities and conversion rates, remove spam traps, lower mailing costs, and much more! The package available is just perfect for email marketing.