Best Ways Email Marketing Can Boost Your SEO And Increase the Traffic 2023
When you know, the search engine delivers 80% of all global traffic. Obviously, organizations need well-developed SEO strategies to succeed on the web. SEO is not limited to, keyword research, and backlinks from the reputed companies. Try not to commit to them only, enhance your SEO techniques by including email marketing in it. Yes, successful email marketing can help you to achieve audience response and high traffic on your site. Understand the importance of email marketing with this example. When you receive an email from the company, what will you do? You open the email and then click on their site. And that's how email marketing brings traffic to your site. You might not be aware that email marketing is a must-have for your SEO strategy because it has the potential to boost your web ranking.
In order to increase the conversion rates from email marketing, you need to follow the six email marketing techniques.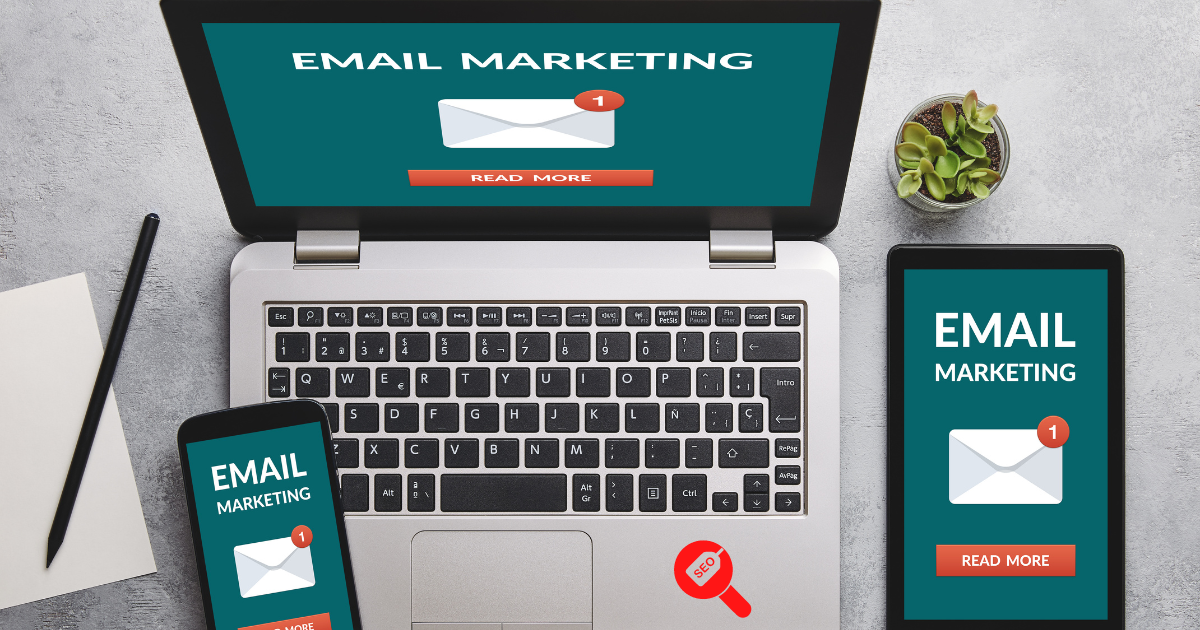 1. CTA, Social Share Buttons, and Reviews Forms
Whenever you receive an email from the company, if you don't click on it, means the email marketer has properly crafted it. And that's how many businesses fail in their email marketing strategies.
Encouraging subscribers to click on your email and redirect to the site, requires a well-formatted, promotional, and little bit informative email. It is essential to add a call to action at the end of the email. Another significant thing you need to add is social buttons that you can also use as a CTA. Sharing new products and services via email marketing is the best way to increase the traffic at your site. To make your email content more effective, you can add reviews forums. When subscribes see the happy faces of your clients, they trust you easily. So, gather the positive feedback from your clients and use it in your email.
Do you know that nearly 90% of people purchase things online after reading reviews? Your reviews affect roughly 68% of purchasing decisions. So, by having more positive reviews, you can inspire your audience to reach your site and purchase products and services.
2. Personalize your email content
Personalization makes your email content emotional. More than 26% of emails are opened due to personalized subject lines. The simplest way to make your email content personalized is by adding the right questions, building customer personas, making use of location and time, adding explainer videos, and setting up automated behavioral trigger email. Personalization always works because it gets customers engaged with your business. This attainable marketing strategy can increase your revenue and conversation rates.
3. Share Old but relevant content
Creating new content that interests your email subscribers is the best technique to drive traffic. However, there is another route also, using the old content that is relevant to the particular email list segment. Think of this way- your email subscriber base is continuously growing, making sense to add the old content they have missed. One of the best ways to do it is, mix your old content with the amazing graphics, add explainer videos, and make it personalized. Before sending the emails to the subscribers, always add CTA and social buttons. It will help grow your audience and visibility.
And the last thing, in order to minimize the bounce rates, use an email verification service that will clear the invalid and unauthentic emails from the list.
4. Ask your subscribers for social shares
Adding social buttons in the email and asking to subscribe is a legit way to enhance visibility online. There is a strong correlation between social media sharing and SEO. The more people click on your site, the higher ranking you will accomplish. There is an organization Hootsuite, which tested this technique by sending 30 content on social media, 30 content was shared organically, and 30 content was advertised by using the PCC marketing technique. The content shared on social media got higher hype than other mediums. So, we can clearly see that asking your subscribers for social shares is the best way to improve ranking.
5. Make your email website and mobile-friendly
You will suffer if you don't optimize your emails for the mobile. More than 70% of subscribers open emails from their phones. So, it is very important to optimize your emails for both web and mobile. Getting attention from the subscriber is not an easy task, as might you think. It requires a lot of effort. You need to create your email marketing strategies in such a way that it offers a seamless experience to the users.
To optimize for mobile:
Always craft your emails small and concise.
Ensure the emails easily get loaded.
Include CTA and social sharing buttons.
Use a template with a single column.
6. Track your campaigns using UTM parameters
It is difficult for email marketers to determine the effectiveness of emails if they don't take the help of tracking meters. One of the best ways to do this, use UTM parameters in every email. It will help you in tracking important data like- CTA, open, engagement, conversion, and site traffic.
We are insisting you add CTA in your email because it will tell you what data you need to pay attention to and which email was not successful.
Putting Together Your Email Marketing Campaign:
There are innumerable ways to make your email marketing campaign effective. But, the above-mentioned are the most recognizable. It will surely drive traffic at your site and drive engagement. Digital marketing is all about putting marketing techniques in the right direction, so they offer you seamless results.