14 benefit of Email Verification
In today's digital world, where plenty of marketing services are out there, email marketing is one of them which has gained huge acceptance from the marketers. It allows marketers to enhance the visibility of the brand and reach to the targeted audience. In the past few years, this marketing provides an unbelievable conversion rate to small businesses. No wonder, you have used email marketing aggressively, yet many of you saw results that fall under your expectations.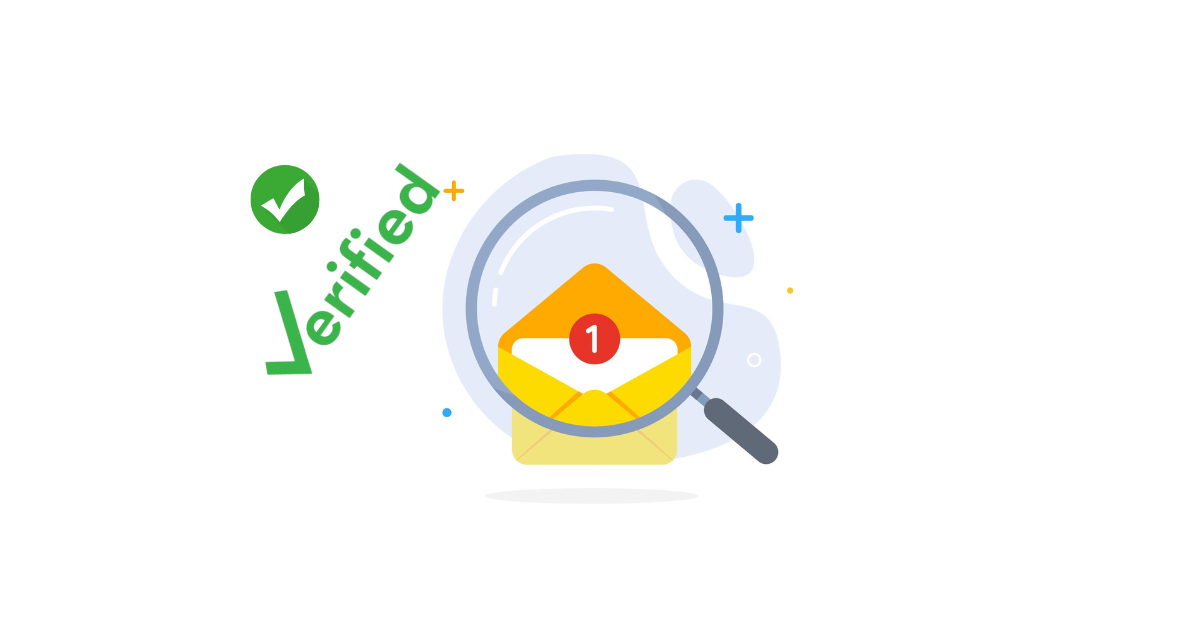 Why is your email marketing not producing results?
There are plenty of reasons why you are not getting an effective result from email marketing. But, one of the most common is quality of subscribers. If your targeted email addresses are spam, or simply incorrect, you will face delivery issues. And it will bring your email marketing ROI down. So how can you improve your email marketing?
It will be addressed by email verification.
What is email verification?
Email verification is a process that identifies spam or incorrect email addresses. This method is used by every email marketer to check the authenticity of the email addresses.
The process of email verification starts from checking if the syntax of the email address is correct or not. It will separate the email addresses that are unsafe to deliver.
Invalid syntax are:
Username@ (dot)(dot)com : Two dots in the syntax.
Username(dot)domain(dot): missing .com
Username Domain(dot).com: @ is missing.
Next, the email verification process checks whether the domain name is correct or not. Once it shows "Ok", the advanced technical process takes place. It ascertains the validity of the email address.
Once the email verification process gets finished, it will display the results. Each email is classified under the categorized categories, such as Safe to Send, Accept-all, Disposable, Free service, Role-based, Invalid, and so on.
Email Verification Benefits
1. Ascertains accuracy of data:
If you want to grow your business online, you need to consider only high-quality data. The result of validating a mailing list will tell you about your high-quality data. If you see a large number of incorrect and invalid email addresses, you need to improve things.
2. Reduces email bounces:
The sole purpose of the email verification to check the authenticity of the email addresses. It will remove addresses that are incorrect and don't have any promise of being delivered successfully.
3. Saves money:
When you save and send the emails, it will cost you. The email verification will clean your list and keep only email addresses that are authentic and offer you successful email delivery. Users who are thinking why email verification is important, because you are sending to those email addresses which are correct and valid.
4. Shows accurate insight:
When you clean your email list, you will be left with the email addresses that are accurate and deliverable. All activity taken by your recipients will be precise and reliable for you to examine.
Suppose you notice a specific email address showed a poor CTR. You can be certain that there was unappealing in the manner the offer was made. One of the key benefits of email check is that in the light of the fact that your email wasn't sent to unengaged subscribers, you realize each and every reaction is authentic.
5. Improves Customer engagement:
Since email verification removes non-existent email addresses from your email list, and rest email addresses in the list will be genuine ones. Thus, their area of interest, choices, and priorities will give you a clear picture of what they are seeking.
Thusly, your emails contain only data that perfectly matches the subscribers needs and the things they are truly keen for. And that's how you can improve customers' engagement.
6. Increase campaign ROI:
When you only target the genuine audience, the chances of getting a response from the audience will increase. Better targeted emails means a better opportunity to engage the audience. And if they like your services, they will get in touch with you for purchasing things.
7. Save efforts in fixing bonuses:
If you are using an email list which is filled with unauthentic and invalid email addresses, you can suffer from high bounce rates. In order to fix the bonus rates, you need to use email verification, which will clean the email list by eliminating invalid email addresses. Keep in mind; an authentic and verified list prevents you from bounce rates.
8. Prevents deliverability issues:
When you don't care about deliverability issues, it means the ISP develops increasingly more. If you avoid this issue, the emails will go to the spam folder of the recipients. So, whenever you send an email to your subscriber, the email will be reached at the spam folder rather than the inbox. Only the email verification process will save you from this uncertainty. It will resolve the deliverability issue by eliminating invalid email data from the subscriber list.
9. Protect sender reputation:
When recipients mark your emails as spam, it will decrease your reputation. Using a cleaned and authentic email list ensures you are sending your emails to the right audience that cannot reject or mark your email as spam. If you are looking for great motivation to use email verification, then consider this benefit.
10. Provides reliable data to your sales team:
When you offer clean and authentic data to your marketing team, it will decrease the chances of bonus rates and allow them to work more effectively. Without a verified list, your marketing team is shooting in the dark. And sometimes, it may decrease their focus. A verified list doesn't waste the efforts of your sales team and increase their productivity.
11. Saves you from fines:
When you use email marketing services, you are their clients so they ought to be taking good care of you, right? Sure, yet they expect you to act in a manner way. If you use invalid email subscribers list, it will harm their credibility as well. When you use email verification service, it assures you that you are only targeting the customers looking for your services. One of the significant benefits of using email verification is that it will guarantee you will keep the list clean and keep hard bounces near zero.
12. Helps you evaluate email collection methods:
If you are one of those email marketers, who collect the email addresses from the various sources, one of the best benefits of using email verification it will tell you how reliable your email addresses are. This feature will give you a wonderful opportunity to make our email list relevant and clean.
13. Lower spam complaints:
The major function of the email verification to remove the roll-address from your mailing list. Hence, when you send no email to the roll-address, there will be no reason to face spam complaints.
14. Keep your email list updated:
According to the report, from 22% to 30% of email addresses die and invalid. The price of sending and storing the email is very high. So, the email verification monitors your list periodically and removes the email addresses which are no longer in use.
Final Say:
By eliminating the invalid email address and decreasing bounce rates to cost-saving, email verification offers you many benefits. All most every successful marketer knows the importance of a clean and valid email list. If you are looking for a reliable and trustworthy email verification company, consider Email List Validation.