Email verification tools such as Kickbox and ZeroBounce help users identify and validate invalid email addresses, preventing them from being included in email accounts and contact lists.
Email professionals can increase the size of their email lists and further customize their programs by configuring their email verification software.
Using an email checker tool can be confusing, as it is complicated and takes some time and effort to learn.
We are here to fairly compare and contrast each item's strengths and weak points so that it will be easier to determine what applies in practice. Let's check out round two.
What is Kickbox?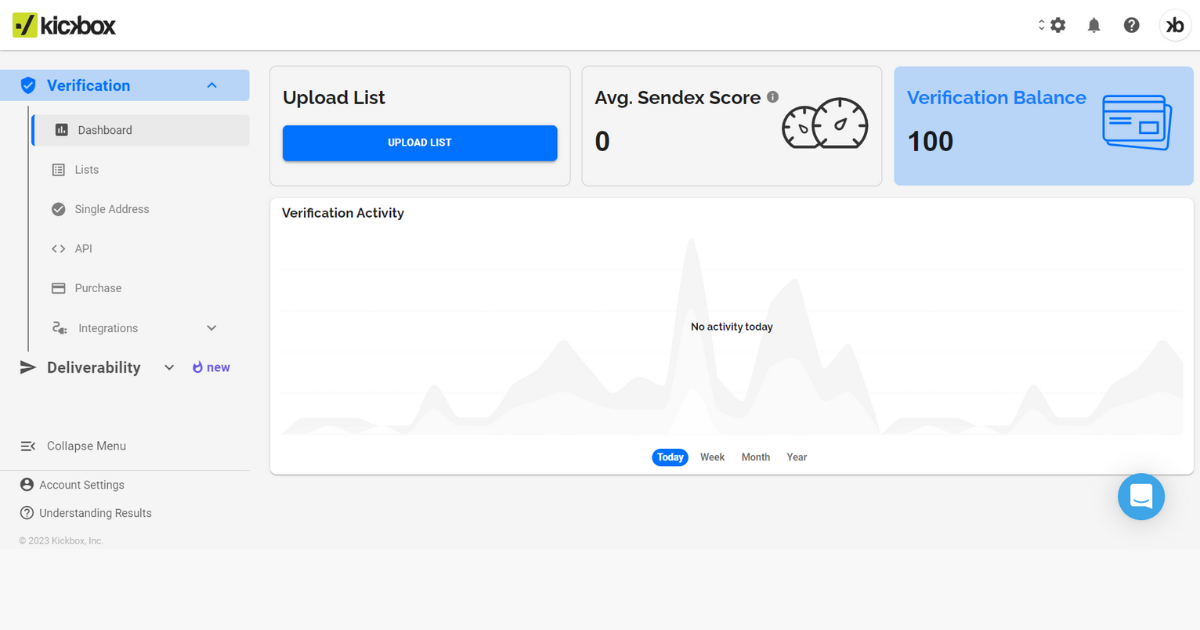 Kickbox is one of the fastest-growing companies in the industry of email authentication, it's a well-established business that comes with many features for clients in the industry's numerous customers.
They have recently introduced a new API connection technology that allows users to verify their email addresses directly from their websites. They have also provided their clients with a well-maintained API dashboard where they see their quantitative and qualitative data about their progress.
Their technology is useful in determining whether you should e-mail your catch-all email address, but utilizing their AI to send emails is very risky. By rating, you can determine whether to email each catch-all address.
This capability permits you to evaluate the likelihood of an upcoming communication campaign's success, even before it runs. You can also gauge your chances of a campaign possibly going to spam.
Among the principal drawbacks of Kickbox is the higher charges compared to many competing businesses offering anti-spam services, like Email List Validation & Debounce. Kickbox costs $60 per 10,000 email validation, whereas several rivals charge $20 to $30 per 10,000 emails.
If you're thinking about checking your checklist, but are slightly anxious about the security of your personal information, it may be hard to do a search for a reputable email list checker that respects privacy. But by using Kickbox, you can easily dismiss this concern.
They are Swiss-EU Data Foundation-certified vendors. This is not something that happens often within the email picture firm, as they only obtain this certification a few vendors can manage.
Kickbox is exclusive in that it provides in-depth information with speedy email confirmation for people interested in reviewing their information.
Pros
Great accuracy
The accuracy of Kickbox's 99% rate is considerable for companies looking for quick, dependable ways to verify the email addresses of their readers and subscribers.
This strengthens the credibility of a firm, since it illustrates to customers, contributors, and affiliates that they'll get the correct responses when they get in touch with the company.
Added security
When assessing the reputation of an email verification provider, many individuals commonly ask me about their own personal data security approach.
If you want to share your list of customers with a company, you may feel like you've got some information you're uncomfortable with going to a third party.
When choosing an e-mail verification tool, it's crucial to find out that it does not feature any dangers to your information, since it protects it at amazing levels by way of its high-level encryption and other security measures.
Furthermore, it stores your information for 30 days after you send it.
Excellent scoring system
Kickbox recently announced the creation of an AI technology that provides seekers a way to provide their email addresses and choose a short numeric score from 0 to 10, with the final result of 10 being the highest possible.
As a number between zero and 10, 10 is understood to be the most cost-efficient score, while zero is the least victorious. This allows for easy identification and evaluation of marketing leads and where they are in their buyer journey.
Outstanding support
The Kickbox support team is responsive, and their customer service representatives can be contacted in a variety of ways, including by phone, email, chat, and ticketing. Chat support is also available 24 hours a day, and call limitations to vary according to the call. Also, the support of the company is second to none, and the overall reliability standard is exemplary.
App Integrations
Kickbox can be integrated with nearly all of the leading email marketing tools. This freedom means you can quickly add your email list from different email service providers to Kickbox that you use. That gives you the power to easily access your lists from a single ESP.
Cons
Verification Time
Considering the rate at which our competition checks out lists of emails, we attempted to compare our results to them in order to establish the speed of our own transactions. We were somewhat disappointed to see that our company performs below average when handling definitely worthies of the instantaneous sorted out.
High Priced
Kickbox is one of the more competitive mailing list validation services around. It charges $80 for just 10,000 email validations, making it extremely expensive compared to the competition such as Email List Validation.
What is ZeroBounce?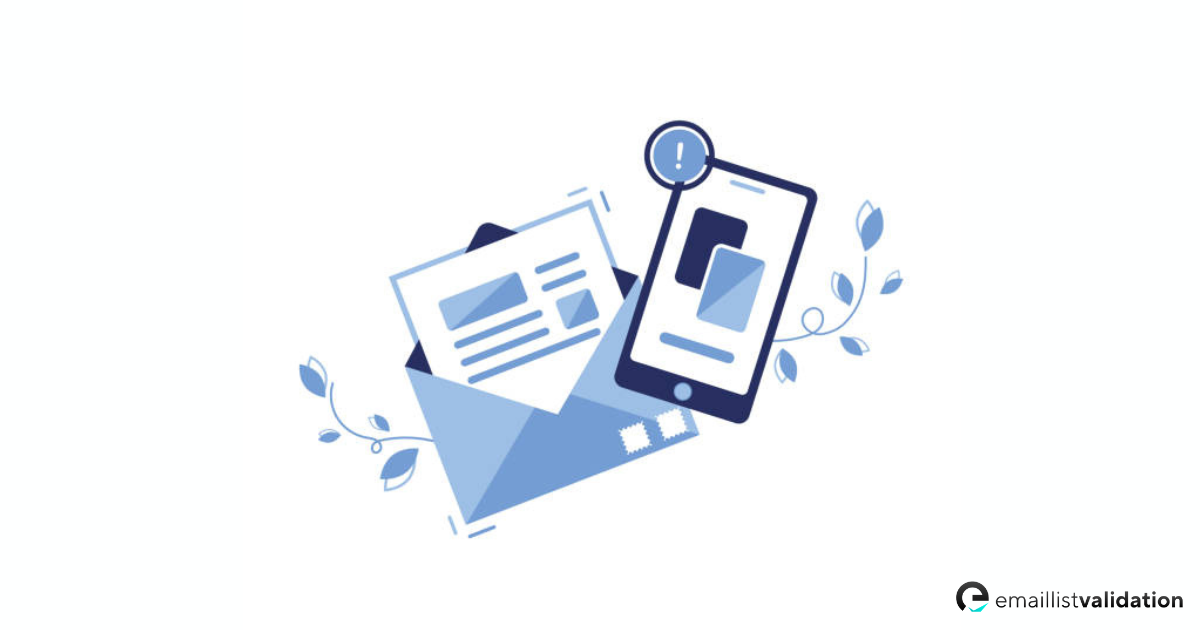 ZeroBounce is a popular bulk mailing list cleaning service provider. It works with any email address you're sending. Pay $65 to acquire 10,000 addresses.
ZeroBounce maintains an advantage over other email validation service suppliers due to their advanced compatibility with email marketing platforms and CRM systems. Their tools serve as complete email list validation solutions for many businesses and a number of government agencies.
ZeroBounce has worked with many different world-renowned businesses, including Uber, Indeed, Dell, and more. Per this company, ZeroBounce might serve as an ideal pick for anyone who needs to immediately cleanse many email addresses while maintaining a reasonable expense.
Let's identify the two recognized sides of the tool that you need to know about.
Pros
Turnaround Time
The expected turnaround time for a list of 10,000 email addresses to be examined is approximately 498 minutes. What differentiates ZeroBounce from comparable services is that seeking only 200 minutes to check over 10,000 email addresses.
Having a high level of functionality and the skill to create rapid outcomes, we can verify that Zerobounce is one of the fastest email verification services available on the market.
App Integrations
We have previously mentioned that ZeroBounce has made a fantastic interface with more than 46 built-in applications such as high-profile email clients and marketing software. This combination places ZeroBounce ahead of its competitors.
Exceptional Support Team
The support team has an in-depth understanding of interactively responding to technical questions. However, there was a complaint that the display's response time to tickets for email was less than an instant one if we chat as the weave.
API integration
ZeroBounce integrates an API to incorporate the confirmation of email addresses directly from various websites, landing pages, or mobile apps.
Cons
Verification Accuracy
Regarding accuracy, ZeroBounce is known to have less than optimal accuracy in many situations, which can lead to some consumers being unhappy with low rates of accuracy.
Based on the suggestions of many customers, gathering contact information through email lists does not satisfy their expectations and frequently leads to low ratings. For this reason, those spam reports do not help ZeroBounce any more than anything else.
ZeroBounce Pricing
ZeroBounce has many different pricing tiers and plans as well as free and premium alternative choices. You'll be able to receive between 100 and 40 billion email addresses with the free plan. The more expensive plans offer more functionality and require greater confirmation of email addresses. You can sign up on their website for all their pricing, features, and choices.
Pay As You Go Rates
| | |
| --- | --- |
| Emails | Price per email |
| up to 10,000 | $0.0065 |
| up to 100,000 | $0.0039 |
| up to 250,000 | $0.003 |
| up to 1,000,000 | $0.00225 |
Kickbox VS ZeroBounce: Pricing Difference
Kickbox and Neverbounce are both advantageous in terms of their prices, so I'm comparing them now. I'll later go over their pricing options. The primary consideration in selecting email validation software is cost, so let s take a look at it.
| | | |
| --- | --- | --- |
| The number of Email Verification | Kickbox | ZeroBounce |
| Cost for 2000 Emails | $25 | $16 |
| Cost for 5000 Emails | $40 | $39 |
| Cost for 10,000 Emails | $80 | $65 |
| Cost for 25,000 Emails | $130 | $162 |
| Cost for 50,000 Emails | $400 | $325 |
| Cost for 100,000 Emails | $800 | $390 |
If you compare the two service providers, you'll find that they often charge very similar costs. Nevertheless, quantity-based pricing is still an important consideration, since the costs drop precipitously after another was procured.
If you're on a budget and need regular usability, ZeroBounce seems to be cheaper than Kickbox. Nevertheless, Kickbox is a worthy competitor when it comes to providing functionality and features.
Kickbox VS ZeroBounce
Kickbox and ZeroBounce are two email validation providers with minimal differences. Though they both have many unique selling points, they aren't mutually exclusive. Both are highly regarded in the industry as one of the industry's leading email validation methods.
Through examining the most effective features of every tool, we are able to discern that neither ZeroBounce provides the e-mail verification attributes requested by two-thirds of users, nor can we ascertain them using our estimates. In contrast, ZeroBounce offers more features for storing them, meaning that it is a rather superior tool. Based on this evidence, we have composed this short table to help.
| | | |
| --- | --- | --- |
| Features | Kickbox | ZeroBounce |
| Free plan | Verify 100 emails | Verify 100 emails |
| Delivery Guaranteed | 97% | 99.9% |
| Pricing for 10,000 Email Verification | $80 | $65 |
| Bounce Detection | YES | YES |
| Spam Trap Detection | YES | YES |
| Duplication Check | YES | YES |
| Bulk Email Verification | YES | YES |
| Disposable Email Detection | YES | YES |
| Money-Back Guarantee | YES  | YES |
The Alternate Option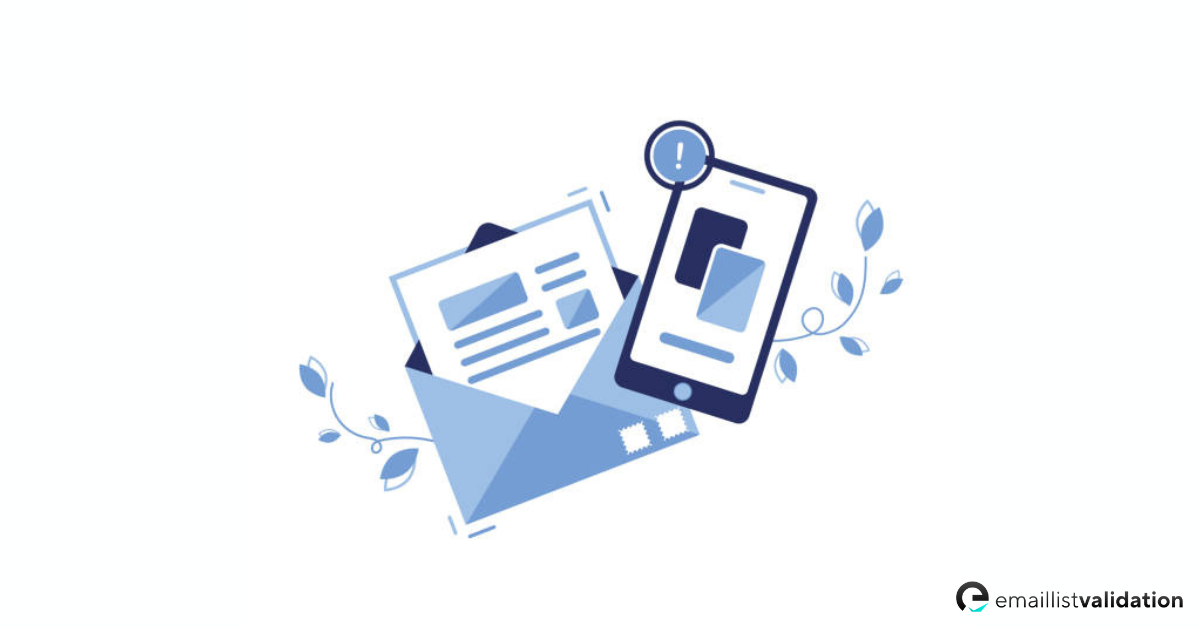 Email List Validation is very popular with widely known companies like Shopify, Toyota, L'Oreal, and others. Our system is used by over 400 individuals and has proven to be reliable. Our effective, highly accurate, and affordable service makes it far easier to manipulate than most antiquated mailing list validation software.
Email List Validation is among the leading five email verification companies worldwide and we are thrilled to be able to provide reviews to our happy customers.
Based on our long-standing expertise in the industry, we provide graveyard information cleansing and real-time email cleansing services. Our email cleaning services were developed to make certain business emails reach customers' inboxes instead of ending up in their spam folders.
Using our massive database of over six billion email addresses, we can reliably validate any email address in our database and compare it with the database, eliminating the chance of outdated email addresses.
Email deliverability is very important for online business owners. Email List Validation helps you to ensure that your lists meet email service provider criteria so you are not subject to any warranty or contractual issues.
Why Choose Email List Validation?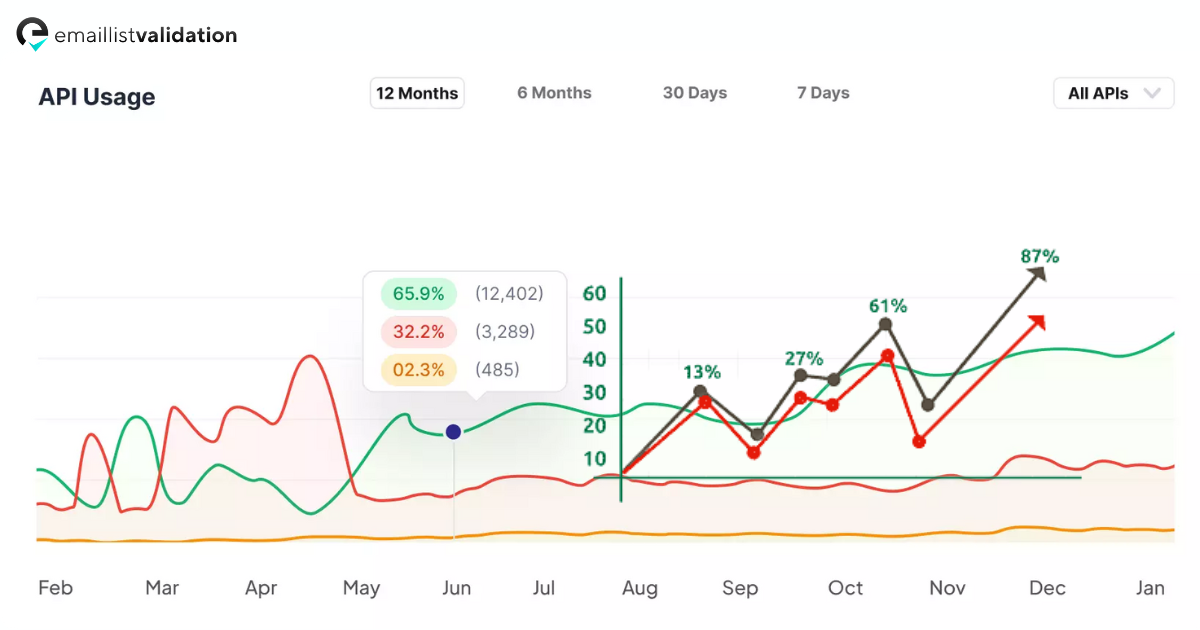 Email List Validation stands out from other companies in the industry to acknowledge that it primarily supplies email acquisition companies that often don't acquire startup financing. We were also startups ourselves, and we comprehend the stress and anxiety of trying to get financing for the startup concept.
The enhanced database of hundreds of millions of email addresses held by our email list checkers renders our company a pioneer in privacy-enhancing email lists. With us, you can rest easy knowing that duplicate or spam email addresses are removed from your email lists as part of the Quality Control process. Steer your website and brick-and-mortar companies towards increased revenue and enhanced brand awareness.
Email List Validation Highlights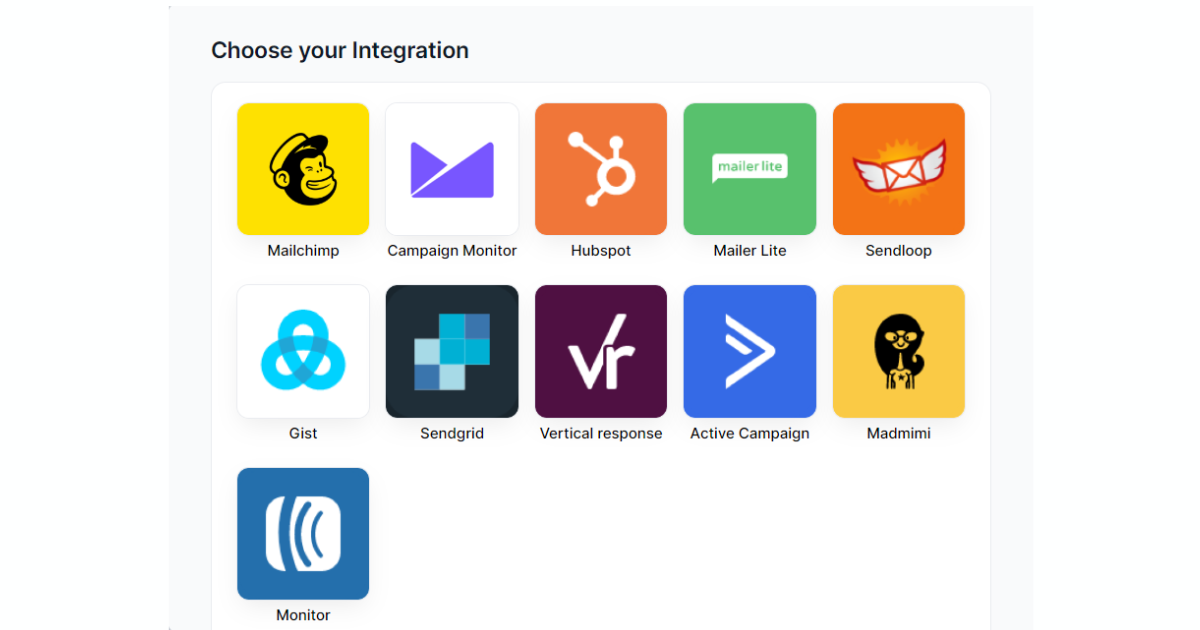 Email list validation ensures that all your email addresses are instantly and effectively validated with sniper-like accuracy. The Email List Validation tool sorts the valid, invalid, and catch-all email addresses as well as the emails that are harmful to your deliverability and reputation.
For Email List Validation to integrate easily, simply insert your email address in Email List Validation or, if you wish to save time, we can offer you our API-based method that you can use directly from your site.
Noteworthy features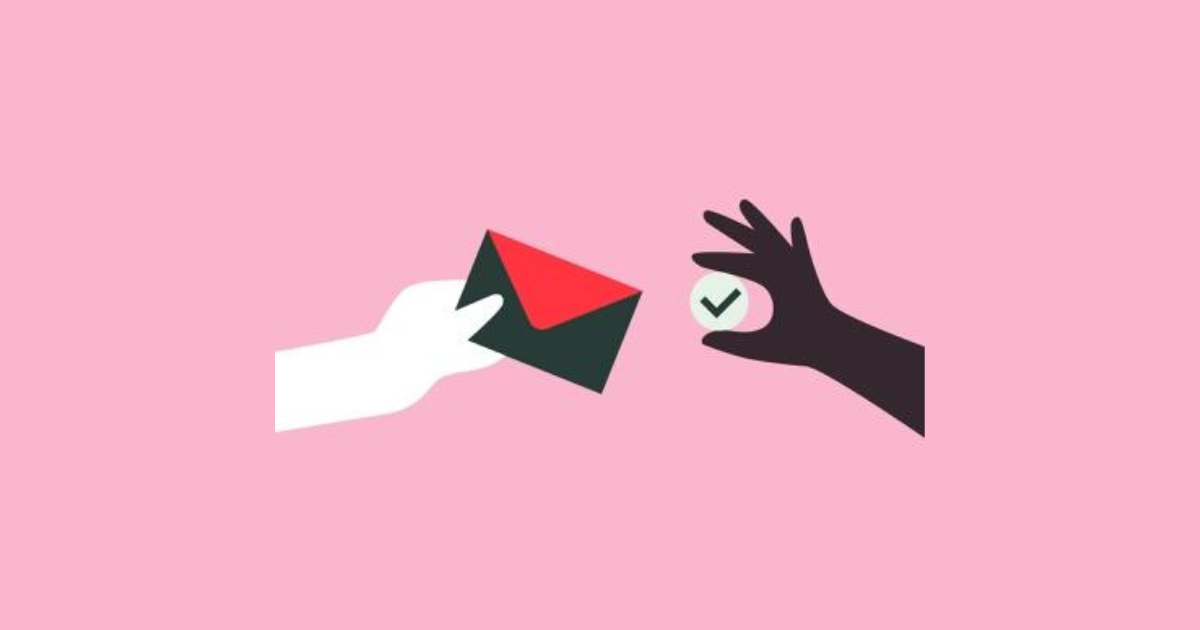 98%+ Higher quality
High-volume catch-all email addresses
Smarter process regulation and streamlined log-in
Easy to use self-service dashboard
Real-time verification
Guaranteed deliverability
Fast processing time
Integration with various leading ESPs and CRM platforms.
Email Validation
Email List Validation offers multiple validation checks including -based data cleansing.
Gmail addresses verification.
Detects Catch-all emails.
Syntax validation.
Detects Disposable email.
Role-based account validation.
Domain verification
MX Validation
Greylisting.
Spam Trap detection.
Duplicate email removal.
API verification support
Monthly 100 free credits.
Reach more potential customers when you choose Email List Validation rather than Zerobouce for email cleansing.
If you're in charge of sending out marketing content for your firm, or for somebody else who is directing the campaign, you will know the significance of being cautious about not losing your messages in the recipient's spam folder.
Every email address added by using your website's email list application produces greater automated verification speed than through predictive data analytics. The Email List Validation process cuts back on time and precision, carefully verifying any incoming and outgoing email messages so as to make the process just as fast and accurate as possible.
The Email List Validation service ensures greater email validation than many others, producing an even more reliable potential circle of friends.
One of the advantages of Email List Validation is the automated email address submission system available for use with 15 services worldwide, in addition to integrations with the world's most recognized directory.
Determining what email list-checking tool would be best to enhance your credibility and enhance your deliverability while cleaning up your email list accurately is a hard task. But we guarantee you'll enjoy your choice afterward when using Email List Validation since you will get to see this tool's benefits far outweigh its drawbacks.
Cut down your cost by more than 50%
You can have 2,500 unverified emails slashed for $19 as an Email List Validation alternative from Zerobounce. Check out this option, and you'll find how it can save you cash.
| | |
| --- | --- |
| Email List Validation Pricing | ZeroBounce Pricing |
| $19 for 2500 emails | $20 for 2500 Emails |
| $299 for 100K emails | $390 for 100K Emails |
| $699 for 500K emails | $1500 for 500K emails |
| $1099 for 1M emails | $2250 for 1M emails |
Try Email List Validation Now!
As a direct substitute for KnockOut, we supply excellent outcomes at a lower price! Our customer service department is just a fast click away, and our solutions are top quality. Should you pick us as a KnockOut replacement, we'll be sure to over-deliver and make sure every campaign is a smash hit.
Sign up now for free and get 100 free credits after you successfully signed up! No credit cards are required.