4 Steps to Warm your Email List to get Successful Holiday Session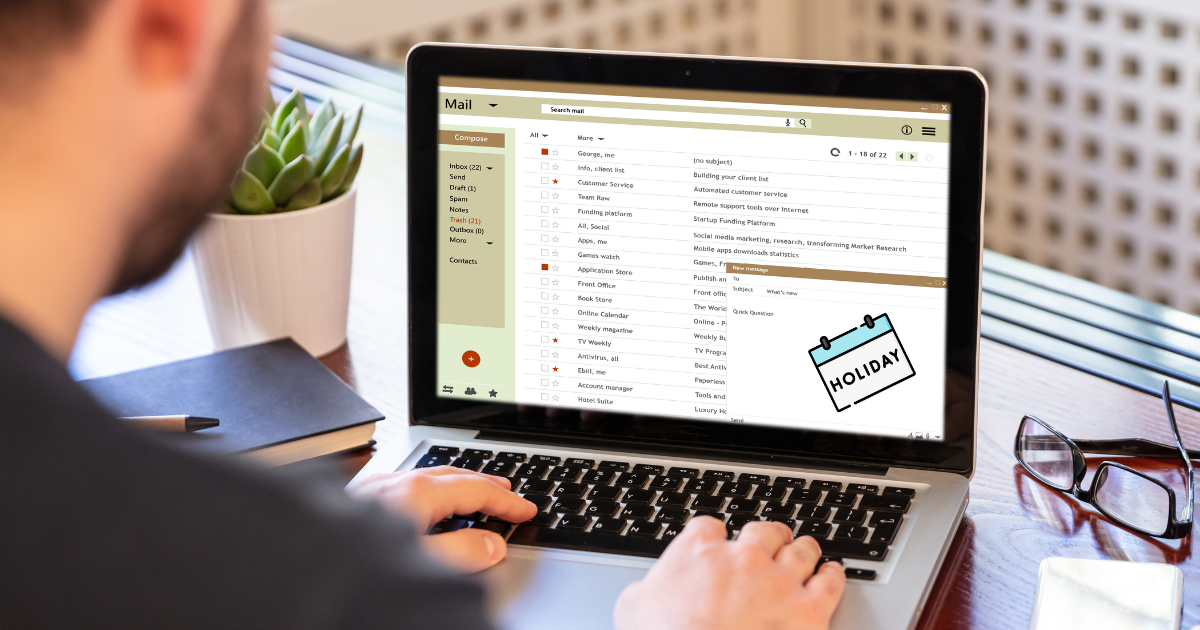 We were never meant to live life like today. Pandemic has changed our lifestyles and made us aware a lot. It had greatly affected Cyber Weekends.
Globally, research shows that around 60% of people believe that international cooperation would have reduced the cases. Pandemic also greatly affected the economy.
2020 shouldn't have been like this. It's been the most challenging year in terms of e-commerce. To cope with such consequences, it's wiser to be prepared for cyber weekend to ensure a better next year.
You would have to create your email marketing account to make it best from day one. You can also set up some interesting and valuable stuff to get the best of the results. But pre-planning is better than post planning, especially when the year is as challenging as 2020.
If you don't want to miss out on acquiring new customers' goals, it's necessary to build relationships before the holidays hit. It is also vital that in this crucial time of the year, your emails attain the connection and ultimate bonding with the potential customers that are interested in checking your emails.
If you are willing to start an email marketing or onboarding marketing business, it is essential to warm up your list before hitting the cyber weekend holidays. The pre-warming plan makes you stand on the safe side in the times of such pandemics.
To ensure that you are prepared for the excellent holiday session, check out the four key steps to warm your realm when planning to switch to Klaviyo ahead of Cyber weekend.
4 Key Steps to Warm Up Your Email List
Undoubtedly email deliverability is an art that requires professionalism. It would be best if you aimed for a long, continuous, and challenging way to succeed in the marketing world. Email marketing is not for everyone. It takes planning, strategizing the aspects before stepping into this platform.
It can help you do your marketing more conveniently with more than tens of thousands of buyers onboard.
Success is not guaranteed; you have to involve risk as well. Gmail, Yahoo, and others will have the final say as they are inbox placement providers to maximize the deliverability using these emails.
If you are ready with your content, then you can easily accomplish these tasks in two days. But it would be a  process for completion based on performance if you do not have ready to go content.
Step 1- Sync, integrate and install sign up forms
Start-up by synching earlier ESP till your current email service provider will bring up your historical data from more initial campaigns. When you wish to build segments of engaged customers, especially those who intend to open your emails, then it is necessary to bring out your historical open data because you are going to submit all of your data in Klaviyo.
Target and identify highly valuable customers by synching up the purchase history from the E-Commerce store. Integrating your data from an E-Commerce store helps you to reach targeted customers. It will be favorable if you bring over this data by installing email signup forms. This will provide you with a better at getting new email subscribers over older ones.
Once you collect their email addresses, it would become easier to nurture them straight. This would ultimately help in building the sender's reputation and high engagement rate building.
Step 2- Building high engagement automation
As you wish to warm up your list, implement automation that gives high rate engagement. For example- a welcome series will influence the customers, abandoned cart messages, post-purchase thank you messages will show your gratitude towards your buyer, or any email transition. It will impress the customers as soon as they receive these emails; they will have to sign up for your email list, purchase a product, etc. This ultimately leads to a high engagement automation rate.
Getting high open rates for an email in the initial warm-up will increase the sender's reputation, which is beneficial for the long-term success of email marketing or onboarding business.
Step 3- Targeting to build highly engaged sections
Making out highly engaged sections is essential. This provides a primary focus on the customers involved and prospects within the automation of these customers that interact with your emails, which builds up the sender's reputation. Example- It is suggested to create a section of the email newsletter list with highly engaged buyers rather than sending the entire inventory.
Design the appropriate criteria depending on when you are sending emails.
Categorize the customers who have checked email from you in the past one month
Another criterion for those who have checked in the mail from you in the past two months
The other one for who has reviewed an email from you in the past 1.5 months.
The more your customers open emails, the higher the consumers' engagement on your emails, ultimately leading to more sender's reputation. You can use these engagement criteria so that your email reaches more engaged buyers.
Step 4- Sending of emails to highly engaged customers
Now since you have distinguished the highly engaged customers from non-engaged customers; therefore, to warm up your domain, it is better to blast out your emails to the categorized subscribers. Check out the category and send the emails in context to the criteria that you have allotted.
Ensure you maintain at least an average of 20% open rate in your campaign in this 30 days warming process to ensure future conveniences.
Additionally, You can also consider the following tips to enhance these step processes.
You can send 3 campaigns per week to get 20% open rates. If you find no issues with the open rates, then send the drive to more than three weeks
In the initial hours of sending an email, select a target audience of at least 20,000 people for the first campaign to get desirable results.
Slowly increase the send process but do not exceed the audience size by more than 50%.
Of course, to make your campaign more effective with better future deliverability, you have to judge your performances, your open rates, reviews, response, and checking of email by the customer throughout the process. Keep an eye on your open rates, flow analytics, subscribers, and non-subscribers. This will help you improve your vulnerability, performances, subscribers, efficiency, and email list approach.
Maintaining the email list is indeed something you should not take for granted. Emailing is probably the most powerful tool any online business has. If one knows how to nail it correctly, there can be no stopping. Referencing to that, maintaining the email list is just as important. And before the email list, you need to take care of many factors in your mail itself. Making sure your email doesn't enter the spam, making the content of your email reliable, maintaining a list of subscribers are just one of many things you need to take care of.
Good email services are essential to carry out your campaigns smoothly. We recommend you to try our email verification service to help you with your email verification issues. You can also get facilities like syntax verifier, complainers verifier, spam trap removal, email duplication, real-time bouncing, etc.
Are you too busy to warm your list?
Those who have warmed up their list by following these four steps of the 30 days warming process are on having a better email marketing strategy and will be eligible to get more subscribers.
Have you not warmed up your email list yet?
Is the Cyber Weekend near?
If you are too late to start your 30 days warming session with Klaviyo and just less than a month to Cyber weekend is left, then do not worry. We are here with few tips to follow up for a quick warming process-
The integration of the historical ESP and e-commerce platform will provide you with tips information, which is beneficial for identifying and targeting highly engaged customers.
Switching On the Automation – Make a welcome series for the subscribers who consider and check your emails even in this crucial time of the year.
Pre-design a section of first-time cyber weekend customers. It is mostly noticed that about 70% of first time Cyber weekend customers did not buy the same brand after the first attempt. It should be considered that you treat your 2020 years customers differently.
Create a segment of one time buyers and make a unique 2020 direction planned platform that plays an essential role in warming the customers into repeat
What is the need to warm your list for 2020 cyber weekend?
The Hit of Cyber Monday last year led to 9 billion in sales.
Are you going to miss out on the sales just because you have not warmed up your list?
It would not be a silly option to miss out on the sales only because you have not warmed up your email list.
Instead, Why don't you start doing it today?
Prepare it today and ensure that you approach the customer's inbox.