MailChimp sends over one billion emails every day. They have over 14 million customers. MailChimp has 500 employees. They have customers in over 200 countries.
The Atlanta-based company is the arguably most famous email service provider (ESP) in the world.
Coincidentally, their abuse prevention system, Omnivore, is definitely the most famous email abuse prevention system in the world. Or maybe it's just the most infamous in the world.
Yes, Omnivore is notorious for being super strict. It has identified hundreds of thousands of malicious accounts. You can only imagine how many millions (or billions) of emails it has stopped from ever being sent.
It even restricts people who never send a single email on the platform. In other words, it doesn't just stop people who are bad. Omnivore stops people who might be bad in the future.
As you may imagine, Omnivore has a problem with false positives. Don't worry. This article will show you to get around MailChimp's Omnivore error.
An Omnivore Error Isn't a Suspension
Before we begin, let's clear up one big misunderstanding. A MailChimp Omnivore error is not a MailChimp suspension. A MailChimp Omnivore error means you can't send email to the flagged list. In other words, you can still send to a non-flagged list even if one of your other lists is flagged.
On the other hand, a MailChimp suspension stops you from accessing the account at all. It's reserved for more severe offenses. MailChimp suspends accounts for offenses like these.
Sending too much spammy content
Signing up with a throwaway email address
Concealing your identity
Being under 18
Giving fake billing info
Residing in countries under a U.S. embargo, such as North Korea or Iran
Therefore, getting around MailChimp's Omnivore error is about fixing the flagged list. This article will teach you the free way to get rid of the MailChimp Omnivore error.
We'll also introduce the fastest and most reliable way toward the end of the article. If your list is small enough, this way is free too.
Remove Syntax Errors
It's said that bad email syntax can "wreak havoc" with your email marketing list. This is especially true if you use single opt-in (and many do since 20% of double opt-in leads never confirm their address).
Anyway, there are plenty of email syntax errors. The biggest three errors are emails without an "@", emails with extra spaces, and addresses that don't have a dot.
You can scan your Excel list for these errors. Finding these emails manually is a pain with a large list. Fortunately, you can use a shortcut to make your life easier. For this to work, you'll need your emails in an Excel spreadsheet. After that, insert this formula.
=AND(FIND("@",A2),FIND(".",A2),ISERROR(FIND(" ",A2)))
If it seems confusing, here's a YouTube tutorial that will help.
Delete Emails You Bought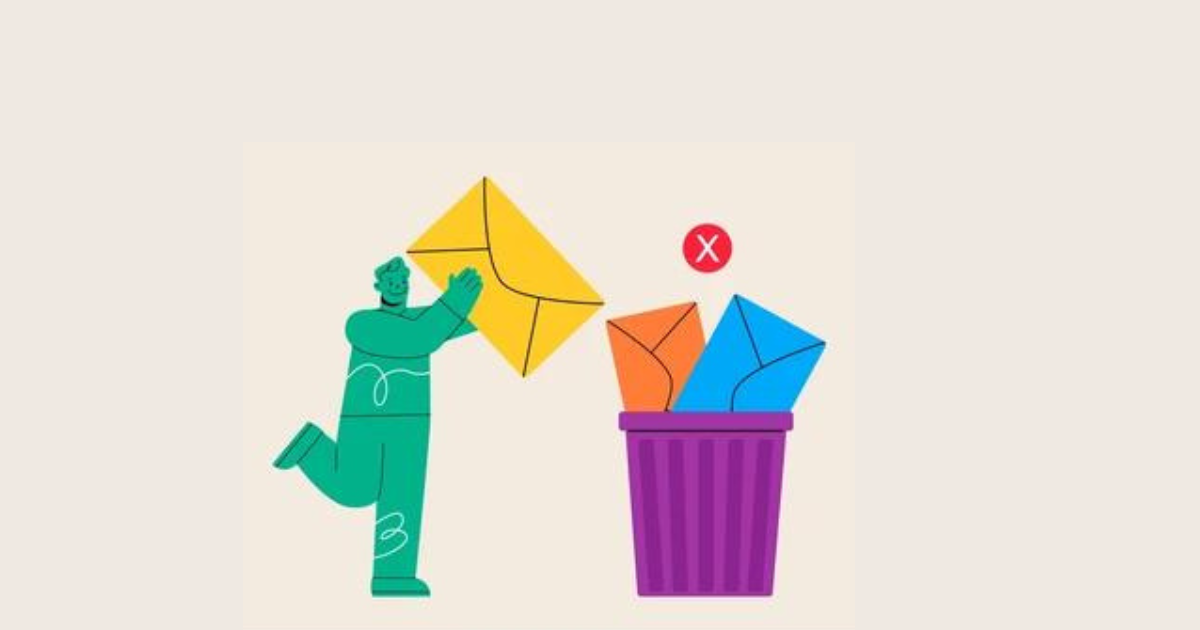 OptinMonster makes a fascinating point about buying email lists. They say "When you buy an email deliverability list, other people are using the exact same list as you."
MailChimp's Omnivore scans countless email lists. What happens if the same exact email list that you just uploaded was uploaded by a confirmed spammer? Do you think that list will get past Omnivore? Don't hold your breath.
What if only part of your list has purchased emails?
Delete them and keep the part that's good. You have two options. First, you can remove them manually by cross-referencing with the list of bought emails. That's a good idea for smaller lists. Second, you can use a Vlookup table, isolating the purchased emails from the non-purchased ones. There's a video tutorial for this process.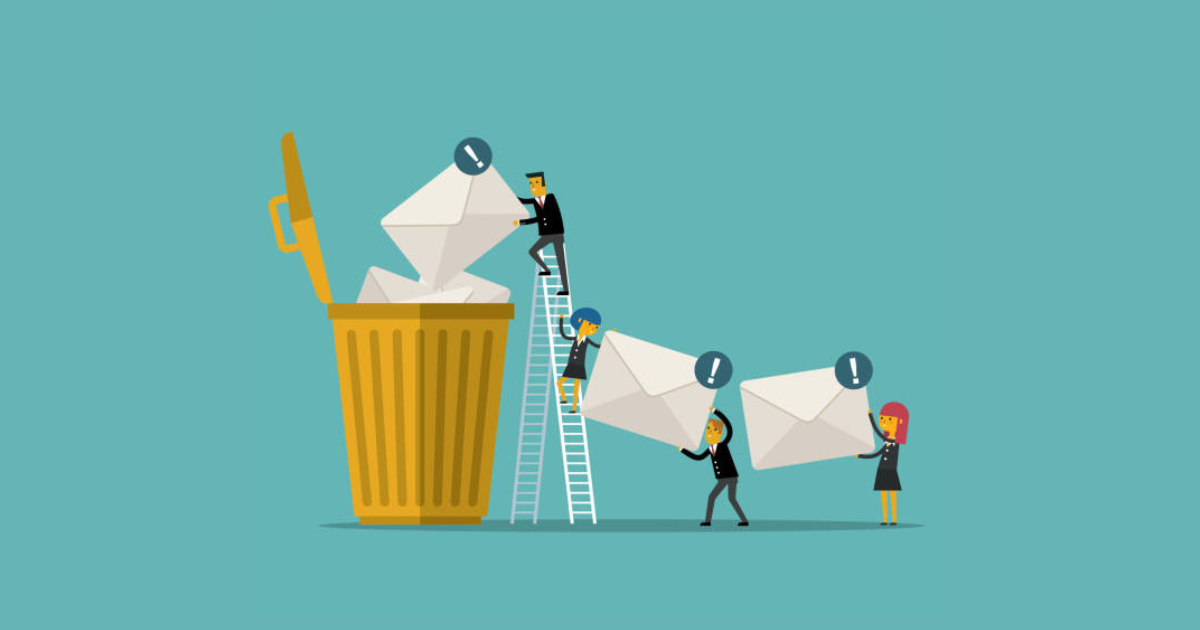 Erase Role Based Emails
MailChimp's Omnivore doesn't like role-based emails. The abuse prevention system won't stop you from uploading them, but they count it against you. Role-based emails are addresses such as [email protected], [email protected], [email protected], and so on.
If your list isn't passing Omnivore, removing some role-based emails is a way to get your list unflagged. Fortunately, this is straightforward in Excel. Use CTRL + F to find emails with role-based prefixes such as support, admin, contact, privacy, no-reply, etc. MailChimp provides a list of role-based prefixes so you can search and delete them.
Reconfirm Email Addresses
Double opt-in reduces email signups by 20%. Indeed, asking subscribers to verify email address also causes you to lose signups. Yet, lists do decay naturally. 25% of email addresses go stale each year. Addresses that are complainers, spam traps, hard bounces, and invalid MX addresses won't reconfirm. Asking for a reconfirmation sheds all that dead weight, but you can also delete false positives from your list too. So, reconfirmation is a double-edged sword.
Of course, you can't reconfirm via MailChimp because Omnivore bans you from sending email to the list. Use another ESP or your personal account (if you have a smaller email list).
Reach Out to MailChimp Support
Will MailChimp help you with the Omnivore error? It's worth a try. Especially after you tried everything on this list. Tweet them or reach out through their contact page.
Use Email List Verification Software: The Fastest and Most Reliable Way to Get Around MailChimp's Omnivore Error
Here's the crux of the Omnivore error. MailChimp's Omnivore flags your email list. You need to delete some of the unclean emails on the list to get it unflagged.
MailChimp doesn't care how many emails you delete as long as you pass their algorithm. Yet, you certainly care.
Accuracy is paramount. Deleting valid emails is deleting leads. Deleting leads is deleting sales. You don't want false positives.
So, if you do this manually, it's important you're very careful.
Fortunately, there's a reliable and quick way to get around Omnivore. You can use accurate email verification software to delete the bad emails for you. Email list verification software deletes the following types of emails.
Emails That Hard Bounce
Emails With Bad Syntax
Emails With Invalid MX Records
Emails That Are Temporary/Disposable
Emails That Appear Twice on Your
Emails That Are Spam Traps
Emails Owned by Chronic Complainers
Email verification software is trustworthy, precise, and better than manual checks. For example, some of the email types above can't be checked for without complex software.
Final Thoughts About Omnivore
Life is short and time is swift.
That's why we strongly recommend email verification software. Rummaging through thousands of emails is no fun. Indeed, even if it was, email verification software is way more accurate.
Plus, email verification software is very affordable, most companies offer a free trial of 100 emails or so, and some companies offer seamless integration with MailChimp.
Of course, it may make sense for you to do it yourself. Or you may have questions about email verification. If that's you, I'm here for you. Email me at [email protected]. I'll be glad to help in any way I can.