Zerobounce and Neverbounce are both the leading email verification solutions on the market. They help people clean up their email list from junk and invalid email addresses that clog up their emails list and make their emails land in the spam folder.
Both tools are well established in the email verification space as they're considered an essential component for anyone who wishes to take their email marketing to the next level by cleaning up their email list, boosting deliverability and engagement rates, and improving their overall email campaign strategy by validating the accuracy of the email addresses.
But the problem is choosing between the tools can be overwhelming, especially for people who are not entirely familiar with validating their email list.
That's why we've decided to put together this honest and non-BS ultimate comparison and discuss their pros and cons and see which solution is the right fit for you.
Let's take a closer look.
What is Zerobounce?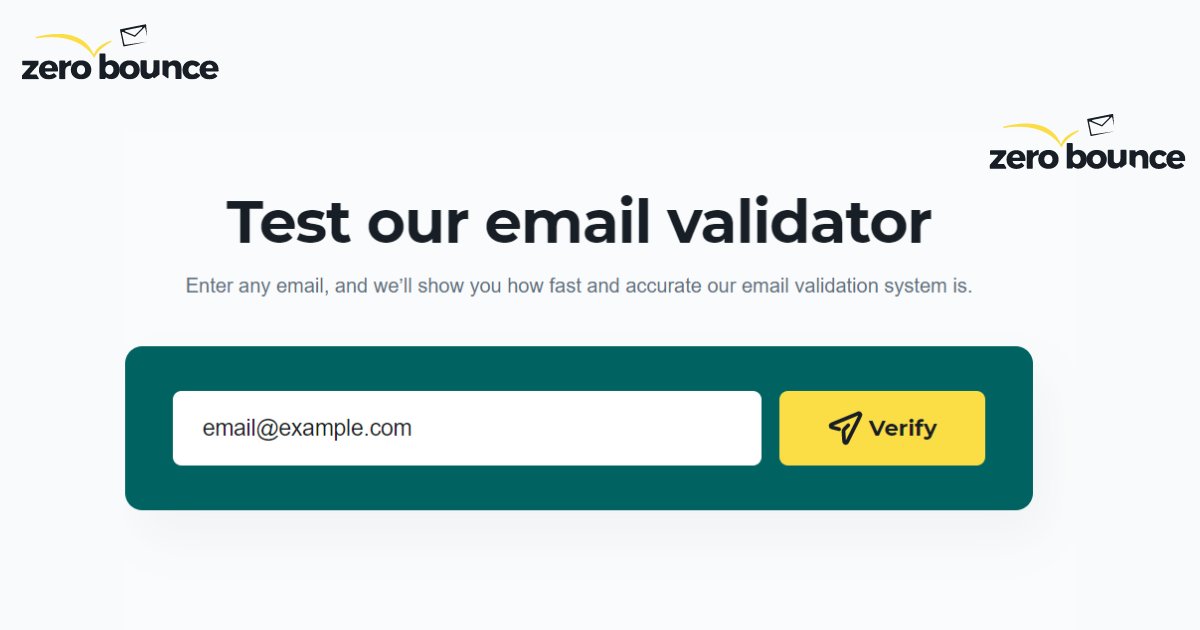 ZeroBounce is one of the fastest-growing tech companies in the email verifier sector, it's an established-based company that provides a variety of services within the email marketing industry to its customers.
They recently made a huge update by releasing an API connection technology that allows their users to verify their email addresses directly from their websites. They also provide their users with a well-maintained API dashboard where they can view their daily and monthly data metrics to stay up-to-date with their data analysis.
AI of theirs Technology is useful for determining the score of your catch-all email address, but using A.I. to send emails is highly unsafe. By scoring, you can determine whether or not to email each email address.
You can use this technology to evaluate the danger associated with sending an email campaign to a certain address. Additionally, you can determine how likely it is to land in the spam folder.
One of the main noticeable downsides of ZeroBounce is their pricing is relatively higher in comparison to other providers like Email List Validation & Debounce. Zerobounce currently charges $60 per 10K email verification which is astronomically higher than other providers mentioned above.
If you're thinking of verifying your list but are slightly worried about your data privacy, it can be a real problem in finding a trustworthy email list checker that respects the privacy of sensitive information. But by using Zerobounce, you don't have to worry about that.
They are Swiss EU-US privacy shield certified vendors. Which is relatively rare within the email verification industry, only a few providers have this certification.
One of the best features of ZeroBounce is that it offers in-depth information with email validation results for people who wish to go deep into their data analysis
Pros
Good accuracy
Zerobounce claims to have a 99% accuracy rate. This is incredibly beneficial for skeptical people as it builds a strong foundation of trustworthiness in the eyes of new users.
Having a sniper-like accuracy is critical in the email verification process as it's an incredibly vital procedure for verifying emails and tools like Zerobounce which claim to have an above-average accuracy rate. This makes them stand a strong chance to rise up above their competition.
Highly secured
One of the first things people ask me when choosing a reliable email verifier is their data security claim. Giving out your list of subscribers to a company can seem like a daunting task because some email verification tools out there do sell email addresses to third-party places and that can be frightening for email list owners.
So, the first thing to look out for is data security and with Zerbounce you can rest assured that your email list is in good hands. The tool provides military-grade protection along with strong data encryption during the email verification process.
And what's even better is that it automatically removes your data from their email verification system after 30 days of completion.
Excellent scoring facility
ZeroBounce recently made a big release with a new AI I technology that allows users to score their email addresses from 0-10 based on how their subscribers engage with your campaigns, the scoring system is divided from 10 to 0.
10 is the best quality rating while 0 is considered the lowest quality rating. Based upon this scoring rate you can quickly determine which contacts are likely to convert and also find out where they are in their customer lifecycle journey.
Good customer support
ZeroBounce support team is extremely helpful and fast responsive, users can contact them via email, chat support, ticket, or even phone calls during business hours. they have 24/7 chat support and their average response time with a technical support query is around 15 minutes which is incredibly impressive;
Convenient integration facility
ZeroBounce is integrated with over 30 third parties applications including one of the leading emai marketing platforms such as Mailchimp, Active Campaign, AWeber, and much more.
This makes the process of email verification seamless and convenient for users who'd like to easily upload their list from whatever ESP they use, thus this makes the entire process easy to manage without the hassle of using a variety of platforms, now all your marketing activity can be done in a single platform.
Cons
Average turnaround time
While we were doing a quick audit to determine the speed it took to verify a list of emails, we were surprised that it took approximately 450 minutes to verify 10k emails. This is considered a below-average speed in comparison to other email verification providers.
Expensive
ZeroBounce is relatively overpriced in comparison to other email list verification providers. Zerobounce charges a whopping 65$  for 10k, which is incredibly expensive and high compared to their providers such as Email List Validation.
One more downside is that their minimum purchase size starts from 2000 credits at $16. This makes ZeroBounce seem like an overprice option and potential users can be majorly turned off by the price
What is NeverBounce?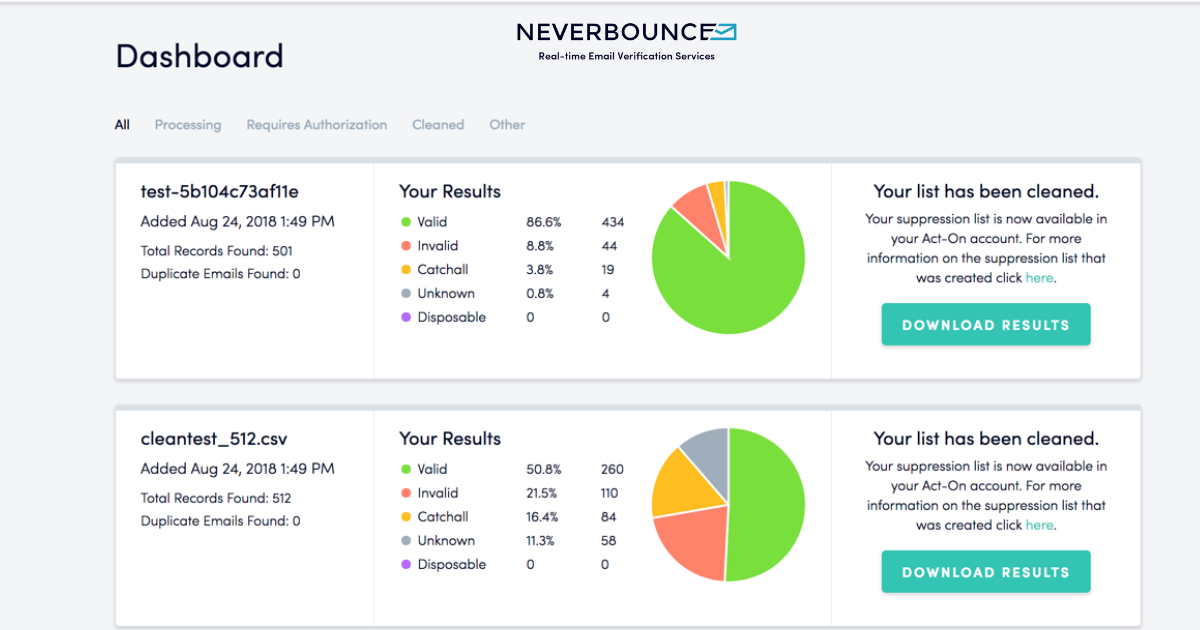 NeverBounce is a well-known bulk email list cleaning service provider. They have a standard email verification accuracy of 92% and can validate all types of emails. They charge $50 for 10K, which is fairly affordable when compared to ZeroBounce, which charges $60 and $65 for 10K, respectively.
The new Sync feature from NeverBounce is noteworthy. Your email list is automatically cleaned by Mailchimp and other similar providers using this feature. They stick to the effective data security requirements of the EU privacy law and are GDPR compliant. If you're unhappy with the results, NeverBounce offers a 100% money-back guarantee.
What distinguishes Neverbounce from other email list verification providers is they have the highest number of integrations available with other email marketing platforms and CRMS, with over 80+ integrations with some of the world's leading platforms.
NeverBounce has been fortunate enough to work with some of the largest brands in the world including Uber, Indeed, Dell, and much more.
With that being said, NeverBounce can be an excellent choice for people who'd like to verify a large list of email addresses while still retaining a high accuracy rate without breaking the bank.
Let's move on to discover some pros and cons of the tool that you should know about.
Pros
Fast turnaround time
The average turnaround time to verify a list of 10k email addresses is approximately 498. What's excellent about NeverBounce is that it takes only 200 minutes to go through and verify over 10K emails, which is insanely fast compared to other solutions.
Because ZeroBounce has an incredibly fast processing system and can generate quick results, we can conclude that it's arguably one of the fastest email verification tools among other vendors.
Integration with various platforms
As we've discussed before, NeverBounce has an outstanding integration facility with over 80+ applications including leading email marketing platforms and CRM tools. Which makes it unheard of compared to its counterparts
Outstanding customer support
Unlike ZeroBounce, NeverBounce only offers customer support from 9 AM to 6 PM, but although this limitation it still has an outstanding support team that is known for its speedy replies and efficient resolution of technical issues.
Its support team has extensive knowledge about the solution and replies interactively to any technical query. However, one downside is that it takes a bit more time to reply to email ticket claims compared to their speedy reply in a live chat.
Convenient API integration
With an API integration technology, Neverbounce allows its users to verify their email addresses directly from their websites, landing pages, or even a mobile application from where they initially collect new email addresses
Cons
Not affordable
One of the main cons of NeverBounce is that it's slightly overpriced, which makes it rank the 16th for its affordability, so when it comes to being a cost-effective email verifier, Neverbounce can be slightly expensive for some users.
It currently charges $50 to verify 10K emails, which is still less than its main competitor ZeroBounce which charges a whopping $60. But it's still overpriced for people who are just starting out and don't have the budget to invest in costly tools.
Less accurate
When it comes to accuracy, NeverBounce is known to produce results with below-average accuracy, this can make some people turned off by the lack of accuracy, especially with its expensive price.
While reading some reviews, we find out that some people complain that the results of the email verification were considerably inaccurate, which makes NeverBounce a less desirable tool for cleaning your email list
NeverBounce Pricing
Both free and premium options are available from ZeroBounce. Up to 100 emails can be verified using their free plan. However, pricier plans come with more capabilities and unlimited verifications. On their website, you can view every one of their pricing options and features.
Pay As You Go Rates
| | |
| --- | --- |
| Emails | Price per email |
| up to 10,000 | $0.008 |
| up to 100,000 | $0.005 |
| up to 250,000 | $0.004 |
| up to 1,000,000 | $0.003 |
ZeroBounce VS NeverBounce: Pricing Difference
The features of ZeroBounce and NeverBounce have already been discussed. It's time to compare the prices of Zerobounce and Neverbounce now,
Both tools have flexible and reasonable pricing structures. Pricing becomes a key consideration when selecting email verification software. Everyone searching for affordable, trustworthy email verification software. Let's check out the pricing right now.
| | | |
| --- | --- | --- |
| The number of Email Verification | ZeroBounce | NeverBounce |
| Cost for 2000 Emails | $16 | $16 |
| Cost for 5000 Emails | $39 | $40 |
| Cost for 10,000 Emails | $65 | $50 |
| Cost for 20,000 Emails | $130 | $100 |
| Cost for 50,000 Emails | $325 | $250 |
| Cost for 100,000 Emails | $390 | $400 |
If you take a look and compare the prices of the two tools, you can notice that they are slightly comparable. However, you should still keep volume-based pricing into consideration. The price will dramatically decrease when you get more verify more volumes of emails at a time.
Also, in terms of affordability, NeverBounce seems to be more affordable than ZeroBounce. But ZeroBounce is still a considerably good option to explore if you're looking for more sophisticated features and reliability.
ZeroBounce VS NeverBounce: Differences Between the Two
Both ZeroBounce and NeverBounce are rival email verification solutions. Each tool has its advantages and disadvantages. However, that doesn't take anything away from them. Both tools are considered one of the leading email verification solutions on the market today.
If we take a closer look at the advanced features of both tools, we can notice that NeverBounce gives only the most fundamental email verification tools, while ZeroBounce offers more sophisticated features. This makes both tools extremely difficult to measure on the surface level.
That's why we've created this little table to illustrate a side-by-side comparison.
Let's have a look.
| | | |
| --- | --- | --- |
| Features | ZeroBounce | NeverBounce |
| Free plan | Verify 100 emails | Verify 100 emails |
| Delivery Guaranteed | 98% | 99.9% |
| Pricing for 10,000 Email Verification | $65 | $50 |
| Bounce Detection | YES | YES |
| Spam Trap Detection | YES | YES |
| Duplication Check | Yes | Yes |
| Bulk Email Verification | Yes | No |
| Disposable Email Detection | YES | YES |
| Money-Back Guarantee | YES  | YES |
The Alternative Solution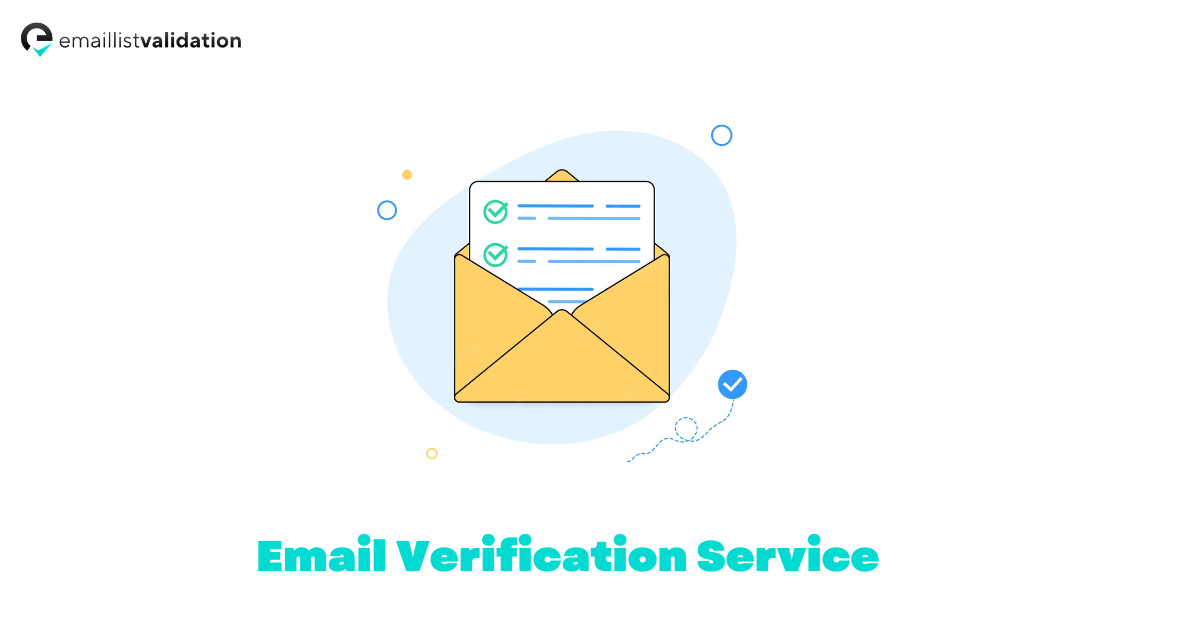 Email List Validation is trusted and repeatedly recommended by some of the world's leading companies such as Shopify, Toyota, L'Oreal, and much more. With over 400+ positive reviews from users who swear by the quality of our service and a sniper-like accuracy of results and extremely affordable rates compared to other vendors.
This makes Email List Validation one of the top 5 leading email verification solutions on the market and we couldn't be happier to routinely hear positive reviews from our loyal users.
Email List Validation is notoriously known for its real-time email verification and accurate list cleaning services. Our main motto is that we ensure companies reach their customers by dramatically increasing the delivery of their emails to the inbox folder and avoiding making them land in the spam folder
With our robust database of over 6 billion emails, we are able to check the validity of any given email address and match it against the database and simultaneously removing any outdated email addresses.
Email List Validation helps ensure that your deliverability is always on point and helps online business owners adhere to the strict guidelines of their email service providers.
Why Choose Email List Validation?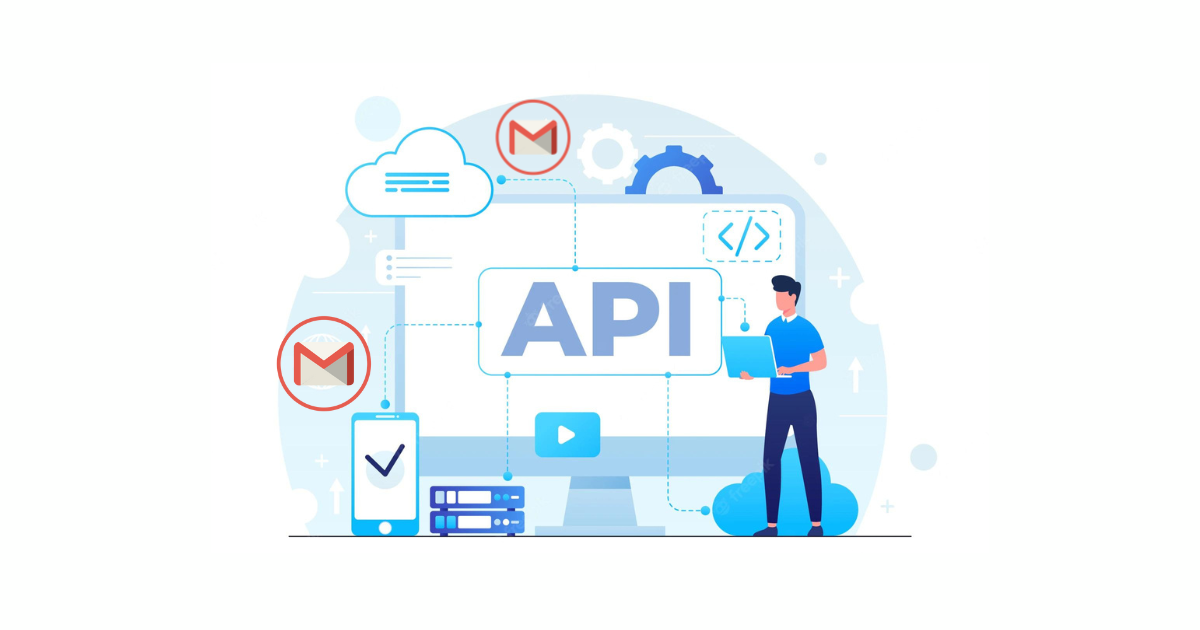 What makes Email List Validation a unique solution amongst the sea of other vendors is that it profoundly understands how difficult it can be for early start-up founders with very limited budgets because at one point we were also an early tech startup with a big idea trying to make it in the tech world.
Our advanced email verification technology and robust database of billions of email addresses make us one of the market's most accurate email list checkers. We help small business owners, startups and even nonprofits eliminate any duplicate emails that clog their email lists, identify spam traps, and seamlessly validate their email lists.
Email List Validation Highlights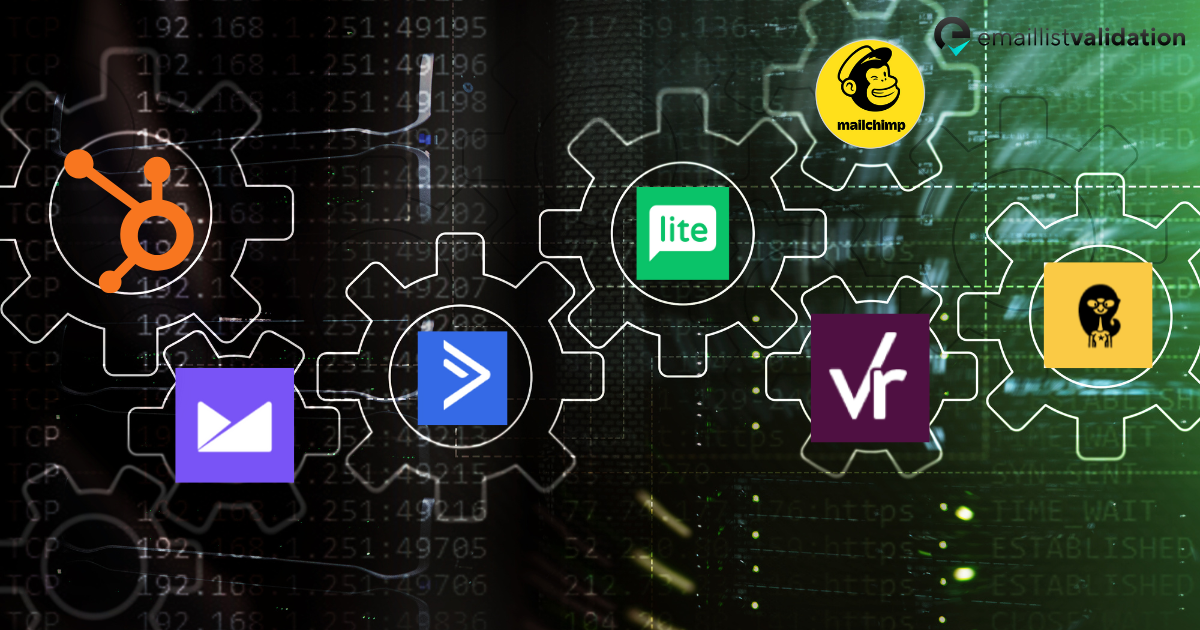 By using Email List Validation, you can rest assured that your emails are instantly and efficiently verified with sniper-like accuracy. By sorting the valid, invalid, and catch-all email addresses as well as disposable email addresses and spam traps which are extremely dangerous for your deliverability and reputation
All you have to do is simply upload your email list into the Email List Validation dashboard or if you'd like to make the process much more simplified, you can use our advanced real-time API and verify your emails directly from your website.
Notable features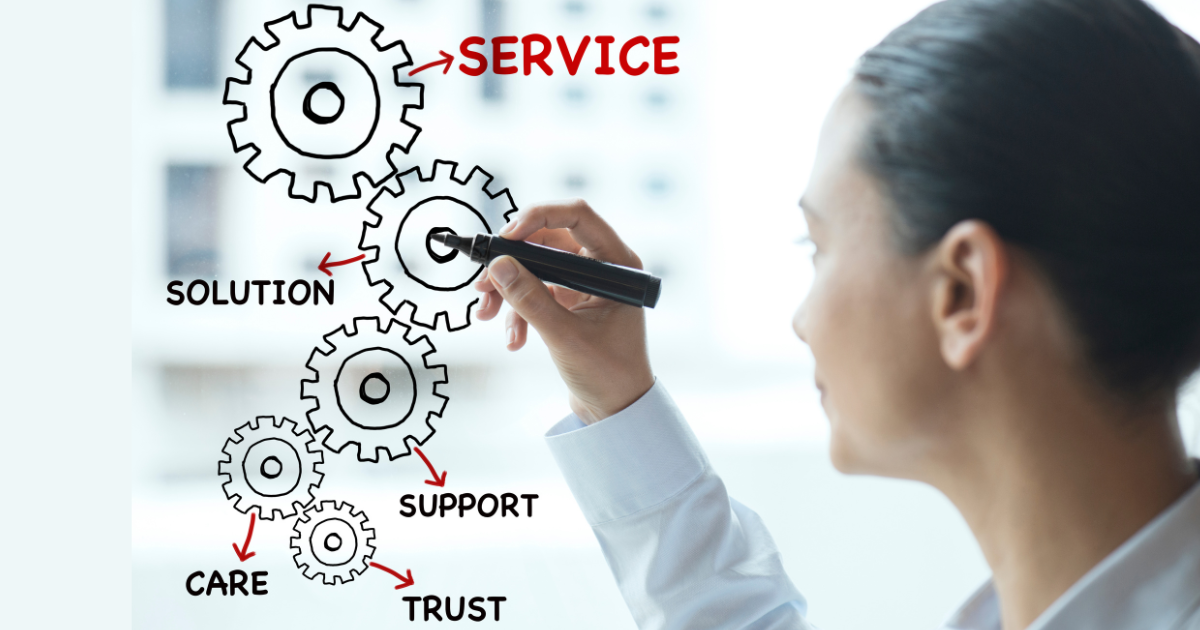 98%+ Accuracy (Highest in the Industry)
High Precision Advanced Catch-All Email Addresses
Simplified Dashboard & Real-time Verification
Email/domain Blocklisting
Guaranteed Deliverability Segmentation
Speedy turnaround time
Integration with various leading ESPs and CRM platforms.
Email Validation Checks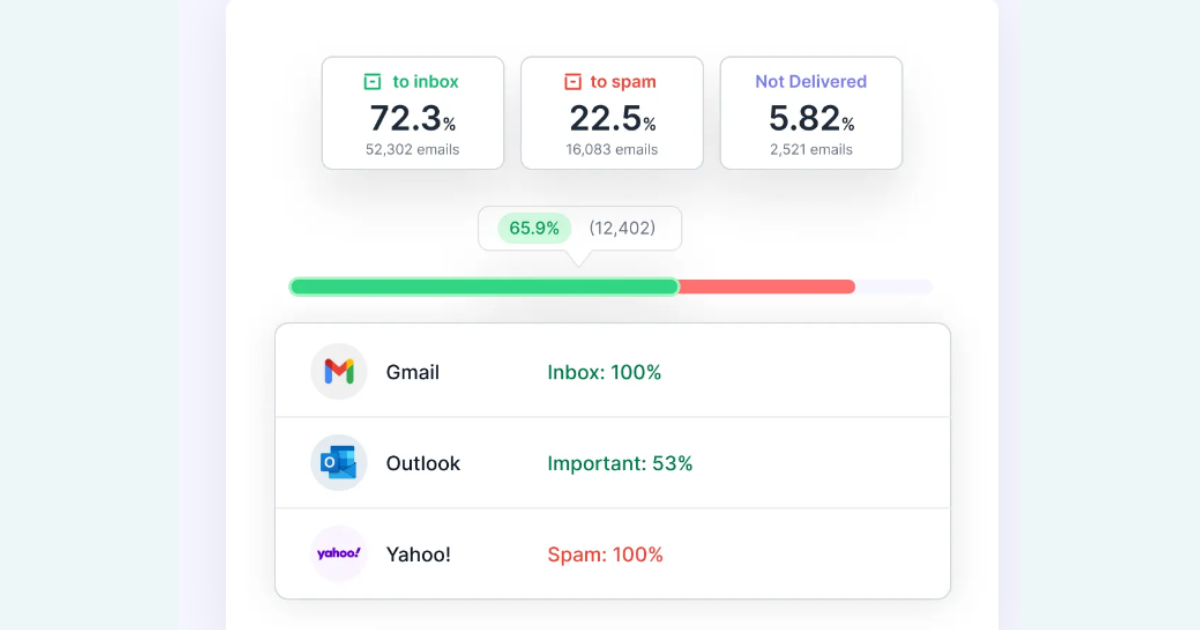 Email List Validation offers a wide array of refined validation checks including
Gmail account verification.
Catch-all account verification.
Syntax verification.
Disposable email verification.
Role-based account verification.
Domain verification
MX Validation
Greylisting verification.
Spam Trap detection.
Duplicate email removal.
API verification support
Monthly 100 free verifications.
Reach more customers when you choose Email List Validation over Zerobouce for email cleaning.
If you're in charge of launching email marketing campaigns for either your own business or on behalf of your employer, then you're probably familiar with taking necessary measures to prevent your carefully crafted emails from bouncing back or falling into your recipient's spam folder.
You can only be certain that you will reach your customers' inboxes if you use the most precise email list verifier solution available. With Email List Validation process focuses on both speed and accuracy, efficiently scanning email lists of any size and deleting inaccurate and invalid data.
Email List Validation gives you more verified, valid contacts by identifying more accept-all and unknown addresses than any other verification solution on the market.
One of the most impressive features of Email List Validation is the automated email verification technology, with over 15+ direct integration with one of the world's leading ESP and CRMs solutions, helping you clean data in one convenient place without the hassle of using various platforms.
Contemplating which email list checker to use to protect your sender reputation and boost your deliverability while still cleaning up your list accurately can be a daunting task.  But we can guarantee you that after using Email List Validation, your search will be ultimately over. Because by reading this side-by-side comparison, you can notice the incredibly added value that our solution provides for yourself.
Cut down your cost by more than 50%
You can verify up to 2500 emails for just $19 with Email List Validation while Neverbounce lets you make 2500  requests for $24. That's one way to drastically cut down your costs by choosing Email List Validation as a Neverbounce alternative! Let's see the pricing.
| | |
| --- | --- |
| Email List Validation Pricing | NeverBounce Pricing |
| $19 for 2500 emails | $24 for 2500 Emails |
| $299 for 100K emails | $400 for 100K Emails |
| $699 for 500K emails | $1500 for 500K emails |
| $1099 for 1M emails | $2500 for 1M emails |
Ready to Try Email List Validation?
As a direct NeverBounce alternative, we provide superior results at a lower cost! Our customer team is just a click away and our services are of top-notch quality. If you pick us as NeverBounce alternative, we'll make sure to over-deliver and ensure that your campaigns are monumentally successful.
Sign up today for free and get 100 free credits after you successfully signed up! No credit cards are required.